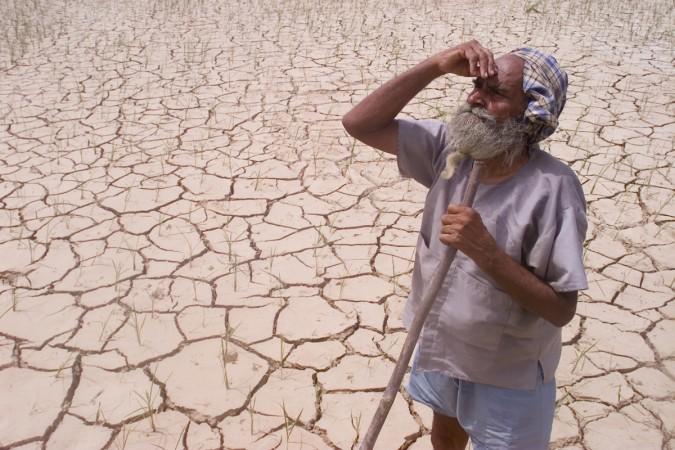 The Karnataka government is reportedly launching an ambitious cloud-seeding project worth Rs 35 crore to deal with poor monsoons in the state. Karnataka is staring at a possible drought for the third consecutive year.
A special plane from Dakota in the United States arrived at Bengaluru's Jakkur airfield on Monday to initiate chemical-induced rains in the basins of three rivers — Cauvery, Malaprabha and Tungabhadra in Bengaluru, Gadag and Yadgir, Bangalore Mirror reported. Almost all clearances for the project have been obtained.
The Rural Development and Panchayat Raj (RDPR) department has decided August 18 as the tentative launch date for the project. Therefore, work on the installation of a weather radar is underway at the Gandhi Krishi Vigyan Kendra (GKVK).
Minister for RDPR HK Patil paid a visit to the Jakkur airfield to interact with the crew that arrived in Bengaluru on Monday for the execution of the project. The project will be entirely based on scientific research and theories of physics.
"Previously, in 2003, the then state government had successfully taken up the project spanning 83-days at a cost of Rs 9 crore. The experiment then had resulted in good amount of rains," a senior officer said.
"The government is all set for the project and, hopefully, it will be launched on August 18, assuming that the weather radars will be commissioned by then. The radars have to track the density and movement of clouds and, based on the radar information, the technicians aboard the aircraft will take up cloud seeding," Patil was quoted by Bangalore Mirror as saying.
In 2008, Patil had privately provided funds for the project that lead to 20 mm to 45 mm of rainfall in a single day in Gadag and Dharwad regions of Karnataka. "Following Karnataka's success, neighbouring Maharashtra and Andhra Pradesh had also embarked on similar projects," sources close to the minister said.

Patil has said that the work of installing weather radars would be completed in the next few days following which trials would be carried out to determine weather patterns. The experts will then determine and track the movement of clouds after which the aircraft will be tipped about the possible location to take up cloud-seeding.
What is cloud seeding?
Cloud-seeding is a weather modification experiment to induce rainfall from rain-bearing clouds using chemicals. It was first implemented in the 1940s but Indian states like Maharashtra, Tamil Nadu and Andhra Pradesh began experimenting with the method in the 1980s.
However, the results have not been satisfactory. Dr HS Shivaramu, Professor and Head, Agro-meteorology Department, University of Agricultural Sciences, had said that cloud-seeding only has a 20 percent success rate, the News Minute reported.
Experts have argued that cloud-seeding is not a proven technology and that it does not guarantee rainfall.