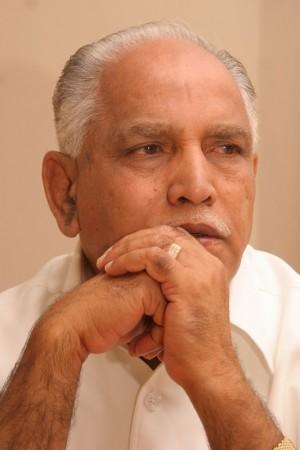 The BJP high command in Karnataka is reportedly considering dissolution of the State Assembly after several of its MLAs claimed support to the Karnataka Janata Party (KJP), the regional party launched by Lingayat leader BS Yeddyurappa on Sunday.
Reports said that as many as 21 MLAs of the BJP attended the KJP launch at Haveri on Sunday, despite recieving instructions to keep away. The Jagadish Shettar-led BJP government has 118 MLAs in its 225-member house. Apart from the 13 MLAs, who candidly expressed their support to his party, Yeddyurappa claimed to have the support of 50 of them all together.
The BJP is expected to give show notices to the MLAs who showed up at the party launch, NDTV cited sources as saying.
Encouraged by the support and with over one lakh loyalists backing the KJP, Yeddyurappa dared the ruling command to take action against the rebel MLAs and dissolve the Assembly.
"Shettar said action will be taken against legislators if they participated in today's rally. The government has no majority now. You are in Chief Minister's chair because of the support of Yeddyurappa. If you have the guts, dissolve the Assembly and seek fresh mandate," said the former chief minister, reported NDTV.
The BJP on Saturday had already sacked Cooperation Minister B J Puttaswamy and suspended Tumkur Lok Sabha MP G S Basavaraj in a bid to maintain discipline in the party.
After calling off a scheduled briefing on Sunday, party leaders are expected convene a meeting on Monday to discuss the situation. Seeing itself as reduced to a minority, the party is unlikely to seek action against the defying ministers, which would only further weaken its stand in the South, The Times of India (TOI) reported.
After dispelling reports of a breakdown in the government, current CM Shettar said Yeddyurappa had pressurised the MLAs into giving their support. "There is no threat to my government. I will apprise the high command about the legislators' participation in the event. A suitable decision will be taken," said Shettar, reported TOI.