Salman Khan's imprisonment in blackbuck poaching case would stall many high budget projects of the actor that are in the pipeline. The film that would be affected the most is said to be Race 3, as its shooting is in the final phase. The movie is slated for Eid release this year.
Salman Khan is the lead actor in Race 3. The makers of the film were reportedly left with just 7-8 days of shooting. However, it's not confirmed if the shooting of Salman's part is complete or not.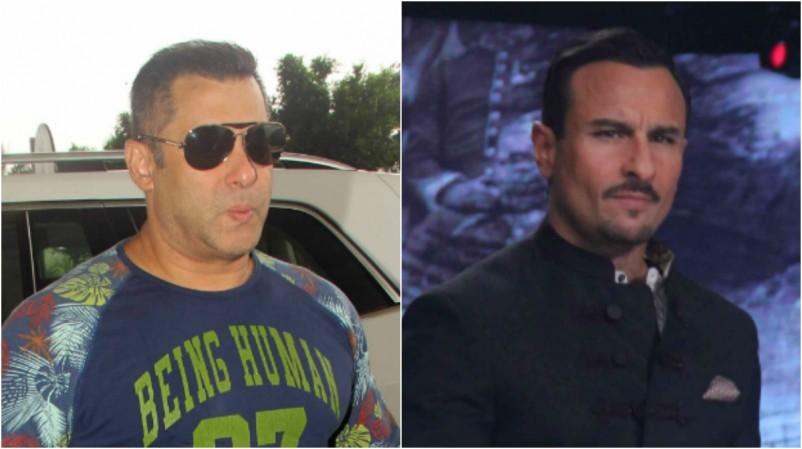 He was sentenced to five years of imprisonment by a Jodhpur sessions court Thursday. If the actor fails to get a bail tomorrow, Friday, the movies he is set to shoot for may get affected.
Meanwhile, some Twitter users have been having a field day after his conviction and coming out with hilarious lines mocking the star.
Salman Khan, who is part of Race 3, has completed 90 percent of the shooting. The superstar has other upcoming movies like Dabangg 3 and Bharat but Race 3 is the one that is gearing up for release and is on the last leg of the shooting. Hence, it's obvious for the producers of the film to have nightmares in such a situation.
Even though Saif Ali Khan was acquited in the blackbuck poaching case, Twitter didn't spare him. They taunted that it was Saif who got Salman jailed because the latter snatched Race 3 from him.
Saif was part of the first two installments of the Race franchise.
While some Twitter users commented that Salman faced the wrath of Karma because he snatched the Race 3 role from Saif, some others came up with their funny probable versions of the climax of the film.
It's being rumored that the makers of Race 3 will replace Salman with Saif again.
A few users commented that Salman would unmask his face in the climax, and it would turn out to be Saif's face.
"So salman khan will be shooting remaining climax of race 3 in jail [sic]," one Twitter user commented.
"Salman Khan Sentenced For 5 Years Jail. Race 3 Will Be Completed By Salman's Driver [sic," wrote another.
If this was not enough, many are coming up with funny Race 3 posters and memes, showing the superstar behind the bars.
Check some of the tweets on Race 3 after the verdict in Salman's case was out:
Srkians u atleast thank SAIF SIR today
Wo court me eye witness tha ,Salman ki pol khol di bade aaram se.
Race3 ka badla sudh samet le liya

— SAIFIANS CAPTAIN ☔ (@SaifiansCaptain) April 5, 2018
Job Opening for Lead Actor -

- Race 3
- Kick 2
- Dabangg 3
- Bharat
- Wanted 2
- Partner 2
- Sher Khan

Qualifications - Unmarried, 50+ yrs, Fair, Minimum 10 FIRs against you, Shirt removing habit, Look like Salman Khan
#BlackBuckPoachingCase #Jodhpur

— urmi bheda (@urmibheda) April 5, 2018
#Race3 film spoiler!

climax me #SalmanKhan will remove his mask and become saif Ali khan! that's the best way to complete the film without bhai ?

— DROGO (@DeHaTiGuY) April 5, 2018