Noted Kannada actor Bullet Prakash has passed away on Monday, 6 March. He was suffering from kidney and liver-related issues. He was aged 42.
The press release by Fortis Hospital earlier today stated that he was admitted to the hospital with the complaints of liver failure, kidney failures and infection on 31 March. "He was put on dialysis to stabilise his condition. The team of doctors including Gastroenterologist, Nephrologist, Transplant surgeon and Intensivists have been closely monitoring his condition.
On Monday morning 6th April, we had put him on ventilator due to his worsening condition. Despite all the treatment measures, he is still in a critical state. We are keeping at constant check on his health and are keeping his family updated on the same," the press release read.
His untimely death has come as a shock to the film industry. Sandalwood celebrities are now expressing their condolence messages on Twitter:
sharan: Saddest news and day to know that highly talented actor, very energetic, person full of life and K.F.I's star actor #bulletprakash is no more. It's a great loss personally and also as a colleague. Miss you badlyDisappointed face RIP Folded hands
Tharun Sudhir: #BulletPrakash A Talented actor...a Great Friend...and a wonderful soul...We lost you.... Rest in Peace my friend... may god give strength to your family.. Om Shanthi Folded hands
Karthik Gowda: RIP Bullet Prakash
Dhananjaya: Rest In peace sir#BulletPrakash
Who is Bullet Prakash?
Bullet Prakash had lost 35 kilograms a few years ago through a tough diet regime. It is said that this caused the health issues for the Kannada actor, who is known for his comedian roles.
The 42-year old acted in over 325 movies in Sandalwood. He has shared screen space with almost all the actors of Sandalwood that includes Challenging Star Darshan, Shivaraj Kumar, Kiccha Sudeep and Upendra among others.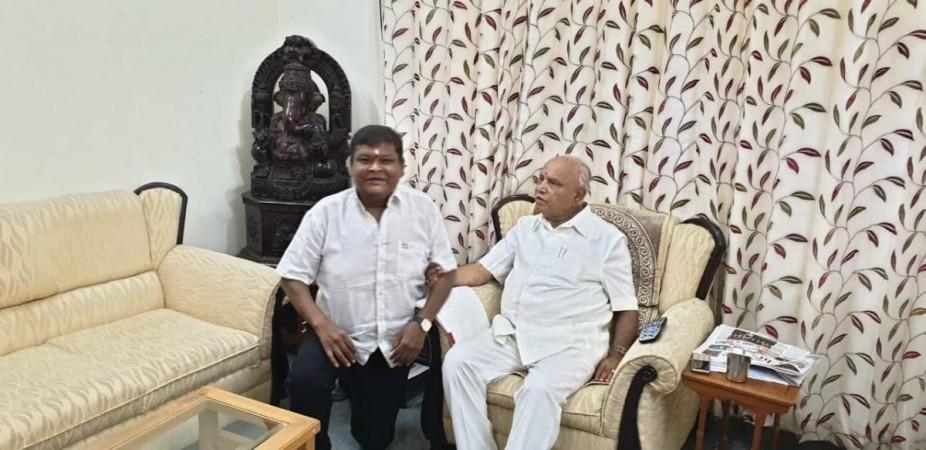 His combination scenes with Sadhu Kokila made him a house-hold name among the Kannadigas.
Bullet Prakash is also involved in politics and a member of the Bharathiya Janata Party. He is also a fan of Prime Minister Narendra Modi.