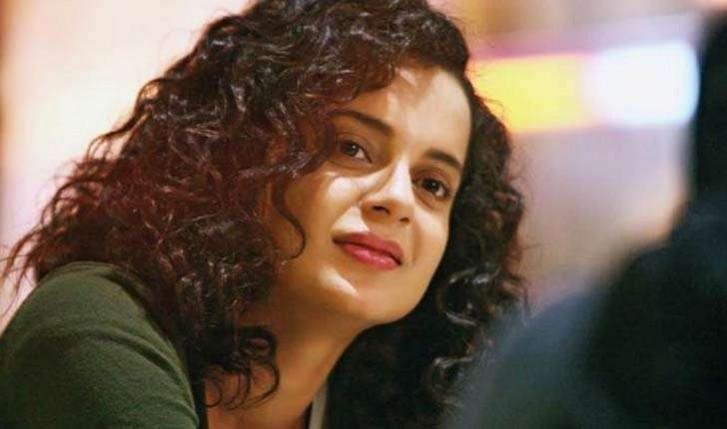 Kangana Ranaut, who has never shied away from expressing her opinions, has come out in support of Dangal actress Zaira Wasim, who recently claimed that she was molested by a co-passenger on a Delhi-Mumbai Air Vistara flight.
Speaking on the sidelines of Shobhaa De's book launch on Wednesday, December 13, Kangana expressed her displeasure to trolls who slammed the 17-year-old for narrating the unfortunate incident and called it a publicity stunt.
"I want to bring to your notice to this young girl, who has spoken about harassment that she faced in a flight. But look at the backlash she is getting. It is so upsetting. I mean there are witnesses, who are claiming that the innocent man just happened to put his foot on the arm-rest and that's the only crime that the person committed," Kangana told Indian Express.
"If anyone is going to put a foot on my arm-rest, it's open to interpretation, that if this is emotional or sexual harassment or personal because you are in my intimate space, and I will interpret it. Your fellow passengers can't tell me that his innocent leg was resting," she added.
While the wife of the accused claims that he is innocent, Kangana says that if she would have been at Zaira's place, she would have broken his leg.
"Most people saying that he was just keeping his foot on the armrest, taking an innocent nap. For me, it is highly offensive. I would have broken his leg. So, I think it is arguable. I am not dissecting or jumping to conclusion, and no one should play judge whether it is me or media or social media," she said.
When asked why actresses in Bollywood are not naming their abusers while sharing their experiences of sexual harassment, Kangana said, "I got harassed and I know a lot of people who got harassed. Sometimes, you don't have that liberty to put your career at stake."
"I do agree that you want to take that promotion but now you want to save the girls who will follow you. If I want to talk about it after six years, you as a society should encourage me. Why would you say, 'Why now? Are you out of job? You didn't scream at that time. Where's the photo? Where's the video?' I should be allowed to talk about it (sexual harassment) even from my deathbed."
Kangana also slammed actresses who said they were able to avoid sexual exploitation because they weren't poor or ambitious enough.
"Sexual harassment is the most misunderstood term in our country. I have seen a lot of actresses and influential people talking about sexual harassment but completely misunderstanding that for consensual sex. Why do you say 'I was not a very ambitious girl so, I avoided sexual harassment?' What are you implying? 'I don't come from a poor family. So, I could avoid sexual harassment.' I don't get the connection. What is the connection?" Kangana questioned.
While speaking at length about sexual harassment, Kangana didn't leave the opportunity to take a jibe at Hrithik Roshan and Arnab Goswami for their sensational interview.
"In the case of exploitation by a person I worked with, he is sitting across Arnab Goswami and talking rubbish, which my lawyer has again released a video refuting everything he said. This person (Arnab Goswami), who is asking everyone to apologise, did not ask him a single question. Why is that? I was called for that show and I refused to go. So, in order to get back at me, this sort of politics and selective journalism happened. All of this happened in a very hostile environment. This struggle goes on and it is going to go on," Kangana said.