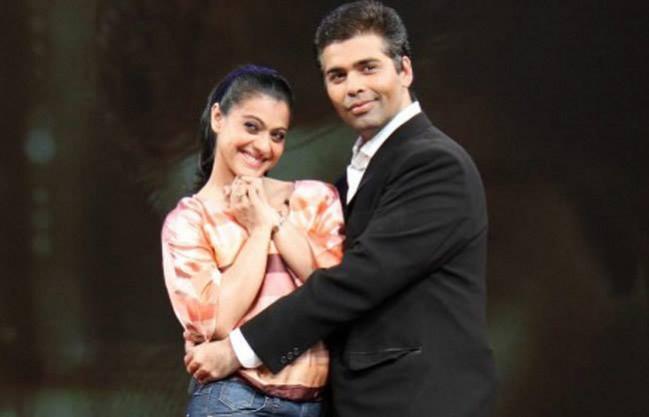 Karan Johar and Kajol's friendship seems to be perfect fit for a Bollywood movie. And yet another example has come to light.
Kajol posted a picture on Twitter captioning it as: "Look what I found ! A pic of me and my first love .... my first car ever !!! #tbt"
To which Karan replied, "I think I remember a traumatic drive in this car with Manish!!" And Kajol immediately responded, "Perfectly controlled trauma" [sic.]
We are really curious to know what happened on that drive!
Recently on Neha Dhupia's chat show, Karan said: "When I look back, I'm like, maybe it was something that I should have kept to myself. I think there are certain relationships that are so sacred that when you hurt from them or you hold on to that pain, you keep a lot of those feelings to yourself and leave it to one on one discussions.
I've probably made the mistake of going public and that is something that is out there, it's archived and I can never take that away, and those feelings are what I did feel but maybe it should have been one on one. But both of us want that we can get back to where we were. I have too much love for her and we hope there is a 2.0 version of this friendship."

Karan also added: "When the babies were born, I sent a message to Kajol first. I sent her a message saying that you don't have to reply to this message but I really don't want you to be seeing these babies in a newspaper or online.
I want you to see what they look like and you don't need to reply but I woke up with a dream and I woke up with a heavy heart and I just felt the need to send you the images of my children. And she replied instantly saying they look gorgeous and I hope they give you all the love that my children have given me."