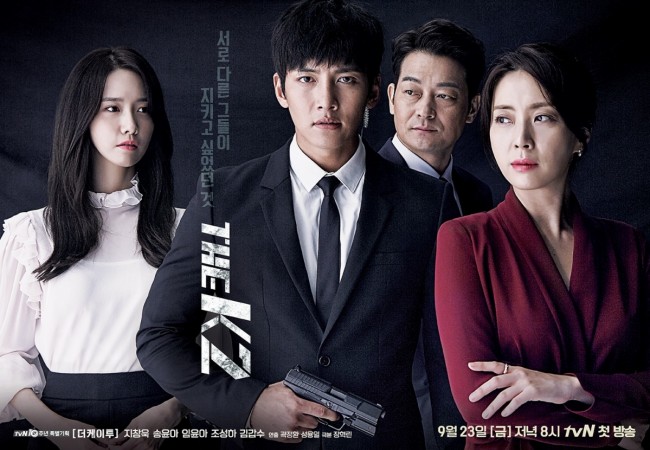 The K2, a new Korean mini-series on tvN, has aired its first two episodes and it looks like the show will soon top the television ratings in and around the country.
The period drama received overwhelming response from the viewers immediate after its premiere. Some of the reviews were aimed at the performances of its cast members and others focused on its thrilling plot twists.
The male lead Ji Chang-wook, who portrays Kim Je-ha, a hired mercenary hired by JSS Special Forces, has been appreciated by the fans for his good looks and appealing performances.
The viewers comments ranged from, "Ji Chang Wook is scarily handsome," to "Ji Chang Wook's involvement is completely natural in K2. It looks fun."
Meanwhile, the female lead Song Yun-ah, who plays Choi Yoo-jin, the eldest daughter of chaebol family and the wife of the presidential candidate, also received similar reviews from the viewers. "It seems YoonA's acting has improved a lot!!! It's a honey jam from the beginning," wrote a follower of The K2.
Others commented on the story treatment and direction of the tvN series. While one netizen, "It looks like a movie. And the direction is like for a movie," another stated, "There was no dialogues at first. But I really had fun. I'll look forward a lot watching this drama."
Responding to the positive reviews received for The K2, Producing Director Kwak Jung Hwan thanked the viewers and requested them to continue watching the show. He even shared a few details about the dedication that has been put forward by Chang Wook and Yoon Ah.
"They are both throwing themselves into the work, without caring about possibly getting hurt, breaking anything, or getting scraped up," Soompi quoted Jung Hwan as saying.
The K2 revolves around the life of a former mercenary soldier who gets entangled in a family with full of secrets. The next episode of it will be aired on tvN next Friday, 30 November, at 8pm KST.