Canadian singer Justin Bieber arrived in Mumbai, India, early Wednesday for his first performance in the country. Bieber, along with his team, landed in the city at around 1.30 am in a chartered plane. The singer stepped down in Mumbai wearing a pink hoodie and black shorts.
Salman Khan's personal bodyguard Shera, who has been assigned to monitor the security arrangements of the singer, received Bieber at the Kalina airport in Mumbai. Shera accompanied the singer at the seven-star hotel in Lower Parel.
Also Read: From Ustad Amjad Ali Khan's autographed sarod to designer jewellery, list of celeb gifts for Justin Bieber
This is not the first time Shera has been given the charge of overseeing the security of an international celebrity. He has previously managed the security of the celebrities, including Michael Jackson, Will Smith, Jackie Chan and Paris Hilton.
"It is an honour to be associated with a name like Justin Bieber. I was specially called in after my profile was screened and vetted by the international agents. In the past, I have handled international artists the likes of Micheal Jackson, Will Smith, Jackie Chan, Paris Hilton, Shaggy, Peter Andre, Diana King, Whitfield, UB40, Slash, Keanu Reeves, U2. I am very impressed with how fool-proof and detailed the security guidelines have been. This will be one of my most challenging assignments till date and I will ensure Justin Bieber has no complaints whatsoever," Hindustan Times quoted Shera as saying.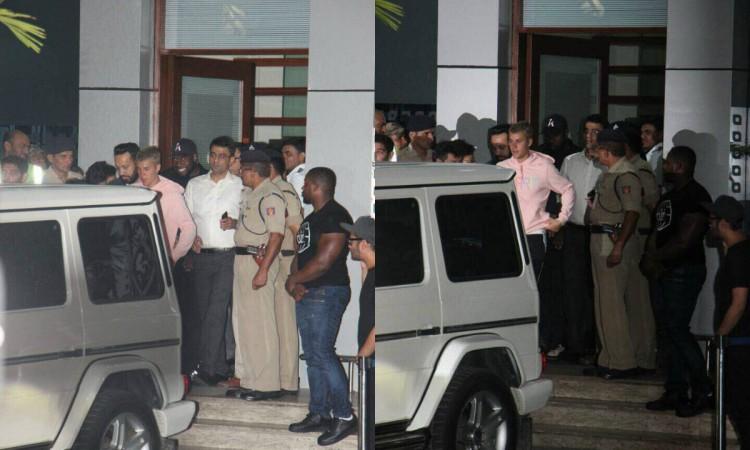 Bieber is on his Purpose Tour and this is his first visit to India. The singer will perform with DJ Starek, DJ Zaeden and Norwegian DJ Alan Walker at Navi Mumbai's DY Patil Stadium. The concert is expected to start at 4 pm onwards. The event will be hosted by Harry Potter actress Elarica Johnson on Wednesday evening.
The Purpose Tour started on March 9, 2016, with Seattle being the first venue of Bieber's tour and it will end on September 24 in Tokyo this year.