Ever since the Jodhpur sessions court in the northwest Indian state of Rajasthan convicted Bollywood actor Salman Khan in the 1998 blackbuck poaching case, fans of the actor have gone berserk. A fan slashed his forearm and posted the bloodied photo on social media.
Dev Karan Singh, an aspiring model from India's eastern state West Bengal, has demanded justice for his favorite star, who is currently lodged at the Jodhpur Central Jail. Singh used a blade to write the word Salman on his forearm. He even threatened to kill himself if Salman is not let go free.
According to Singh, by slashing his forearm, he is protesting against the verdict of the sessions court that convicted the actor for killing the endangered deer. He also said that the court announced him guilty and acquitted other actors – Saif Ali Khan, Tabu, Sonali Bendre and Neelam – just to defame the actor.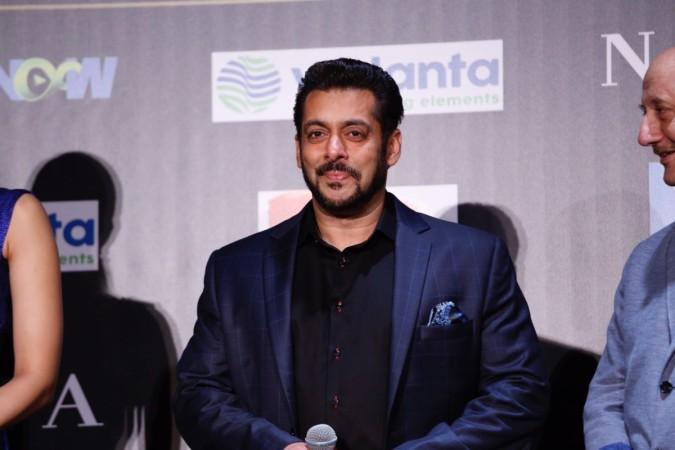 "The verdict is completely biased and made to frame Bhai (brother). I cut my hand to demand justice for bhai. I will continue doing this and will even commit suicide if Bhai is not let go," he told News18.
"There were five actors that went out to shoot the buck. How could they all have been acquitted? All, but bhai? There is definitely something wrong," he added.
When he was reminded that attempting suicide is a punishable offense with imprisonment under the Indian Penal Code, he told the channel, "If by laying down my life, I can get justice for bhai, I will surely do it."
Not just Singh, there are several other fans who are angered by the judgment and even said that it is a conspiracy theory against the actor. Salman's 'third mother' Rukmani Bai, who was working at a nursing home in Indore city, Madhya Pradesh, when the actor was born, visited a temple to pray for his release.