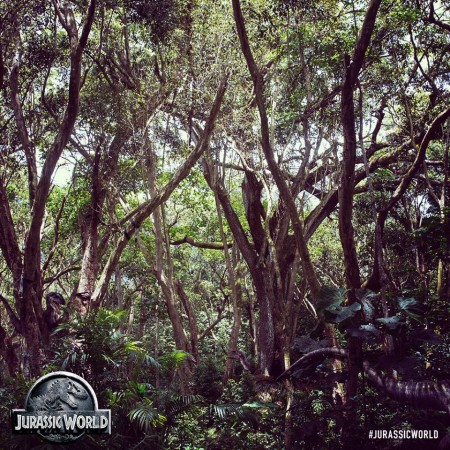 Jurassic World 2 is one of the highly secretive films slated to release in 2018. That's why the franchise fans are desperate to get hold of any new information about the movie.
Recently, the followers of the science fiction film series were treated with a few set photos by an aviation company called Air First Ltd. The images, which are shared on Facebook, feature filming crew and some of the characters.
Also read: First poster shows Indominus Rex; film to feature epic dinosaur battle?
The location stills do not reveal much about the movie plot, but they confirm some kind of air travel in the film. The set photos are accompanied with the words, "There's always something happening at Airfirst! ... Blackbushe at a standstill as the film crew takeover to shoot for 'Jurassic World 2' today ... the stunt double team relaxing at Christabelle's tables ... FPSA, RAAM and BIJV 'disguised' as N Reg aircraft at an 'American' (Blackbushe!) airfield. Great weather but restricted flying this week!"
So it is clear that the characters featured in behind-the-scene photos are stunt doubles. According to a fan site called Jurassic Outpost, they are the doubles for Chris Pratt, Justice Smith and Daniella Pineda.
Meanwhile, a new tagline for Jurassic World 2 was teased during the Licensing Expo held in Las Vegas, but the cast and crew are tight-lipped about its title, logo and plot. Some of the franchise fans claimed the title of the movie could be something that connects the film with original trilogy.
"If Jurassic world 2 isn't called "the lost park: Jurassic world" what's the point?" wrote a Twitter user named Norah. While another netizen requested Colin Trevorrow to feature an epic battle between Tyrannosaurus and Spinosaurus.
"I want Velociraptors to be agile and terrifying again. Don't let me down, Jurassic World 2!" tweeted another dinosaur lover named Chris Pugh.
However, speculations about the plot for Jurassic World 2 suggest militarisation of dinosaurs or a rescue mission of raptors due to a volcanic eruption in Isla Nublar Island. Even the marketing art featured during Licensing Expo teased a similar theme.