The US National Aeronautics and Space Administration (NASA) on Wednesday released a series of spectacular images of a violent storm on Jupiter, also known as the Great Red Spot, which is nearly three and a half times bigger than the size of Earth.
The pictures of the Jupiter storm were taken earlier this week as an unmanned probe passed by the planet.
The prestigious United States space agency's Juno spacecraft flew over the storm in Jupiter on Monday, and offered the closest look yet at the iconic feature of our solar system's largest planet.
Juno principal investigator from the Southwest Research Institute in San Antonio, Scott Bolton, said scientists have been wondering about Jupiter's Great Red Spot for hundreds of years.
The famous storm on Jupiter, which appears red in colour, has been monitored ever since 1830, and is considered to have existed for more than 350 years.
"For hundreds of years scientists have been observing, wondering and theorising about Jupiter's Great Red Spot," said Scott Bolton said. "Now we have the best pictures ever."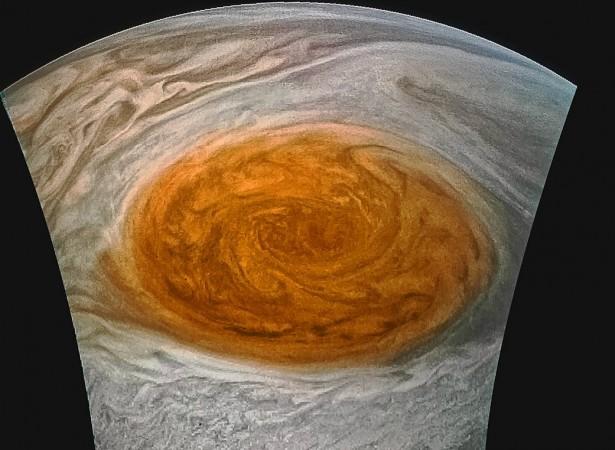 Scientists, through the images, hope to get closer to learning more about the iconic storm and what causes it.
Bolton said it would take them some time to analyse the data captured by Juno's eight instruments as it passed over the tempest at a height of nearly 5,600 miles (9,000 kilometres).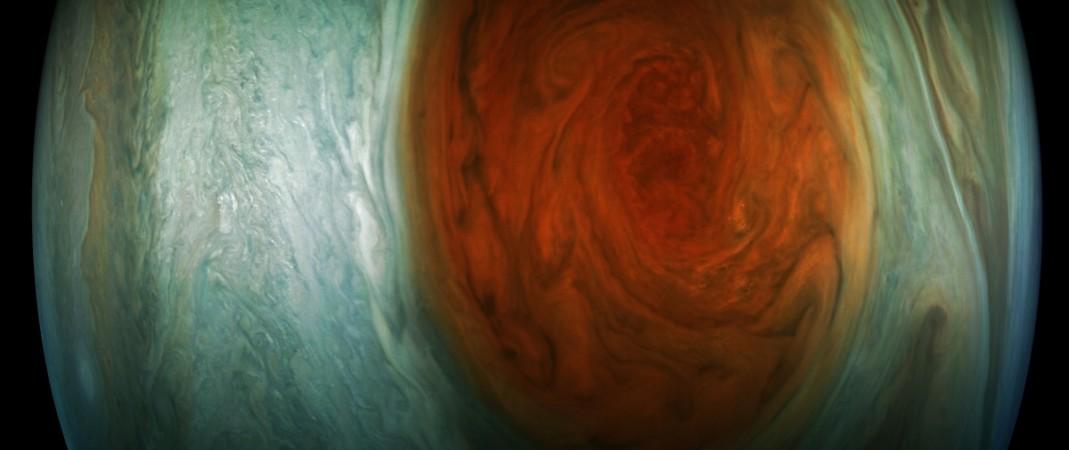 Jupiter's Great Red Spot measured nearly 10,159 miles (16,350 kilometres) wide on April 3 this year. The numbers are almost 1.3 times the size of Earth, according to reports.
"These highly-anticipated images of Jupiter's Great Red Spot are the 'perfect storm' of art and science," said Jim Green, NASA's director of planetary science.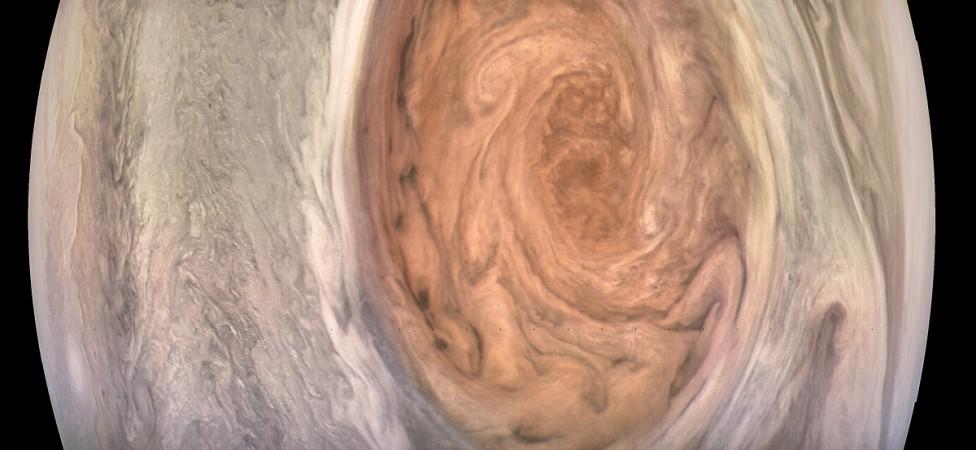 "We are pleased to share the beauty and excitement of space science with everyone," Green added.
Juno, which was launched in 2011, began orbiting Jupiter last year, and its next flyby of the planet is set for early September of 2017.