Jammu and Kashmir Government has taken a historical step to revive the 117-year-old Mohura hydroelectric project in Baramulla district at the cost of Rs 133.50 crores
The J&K's first and Asia's second oldest hydroelectric project has been defunct since 1992 when it was hit was devastating floods.
Additional Chief Secretary, Finance, Vivek Bhardwaj, while chairing the 81st meeting of the Board of Directors (BoD) of Jammu and Kashmir State Power Development Corporation Limited on Thursday, announced the government's decision to revive the heritage project.
The BoDs accorded their approval to the award of the EPC contract for execution of 10.5 MW (2x 5.25 MW) Mohura Heritage Hydro Electric Project, located in tehsil Boniyar, district Baramulla at the estimated cost of about Rs 133.50 crores.
The LG administration is very keen to revive this century-old project and the Board of Directors has approved the implementation of the project today. The project is slated and shall be completed in 42 months.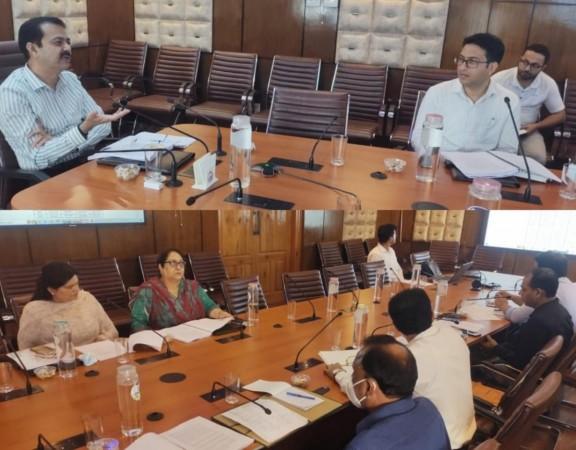 Vivek Bharadwaj, who is also Chairman of the Board directed that all necessary approvals like forest clearance, MHA clearance, etc for the projects of the corporation should be ensured at the earliest.
Principal Secretary, Power Development Department, Nitishwar Kumar directed that the project should be commissioned on time without any delay.
Commissioned in the year 1905
Built on the left bank of river Jhelum at Boniyar in north Kashmir's Baramulla district and commissioned in the year 1905, by the then Dogra ruler of Jammu and Kashmir, Maharaja Partap Singh, by hiring the services of Canada-born engineer, Major Alian de Litbniere, the Mahura Hydro electric project was built with unique and rare features, which include 11 km long wooden flume as water conductor.
The Mohura hydroelectric project, a run-off river project had an installed capacity of 4 MW, later enhanced to 9 MW. It was the second hydroelectric project in Asia.
J&K State Power Development Corporation (JKSPDC) has been looking at reviving the site as a heritage project since the plant became defunct.
Except for assurances, successive regimes failed to revive this heritage project
The unique and heritage power project of Jammu and Kashmir suffered severe damage in multiple floods that hit the area from time to time. In 1959, the oldest powerhouse was severely damaged in the flood and was renovated and its capacity was increased to 9 MW in the year 1962 and remained operational till 1992.
The 1992 floods again proved disastrous for the powerhouse and devastated it beyond repair. The successive regimes later showed no interest in reviving this historic hydroelectric project. In 2018, the then PDP-BJP government announced to revive this project but all announcements remained only on paper.