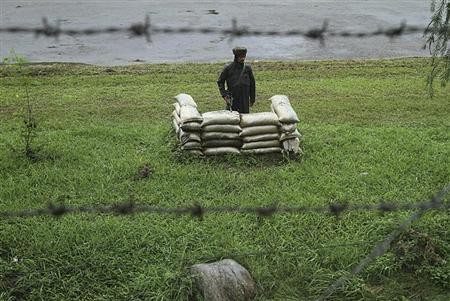 Five militants have been killed in an ongoing gunfight between a group of militants and the army in Jammu and Kashmir's Kupwara district, authorities said Wednesday.
"Two more terrorists have been killed in Nowgam infiltration bid that has been foiled by alert troops of the army," a senior army officer told IANS.
"Yesterday, three terrorists had been killed. The total number of terrorists killed in this incident so far is five. Two of our soldiers have also been injured. Till last reports came in, the operation was on," he added.
As people were voting in the state assembly elections in Kupwara Tuesday, alert troops foiled an infiltration bid from across the Line of Control in Nowgam sector by a group of heavily armed militants.