WWE fans in the country are set to witness some superstar wrestlers live, with New Delhi all set to host live events of the RAW brand on December 7 and 8 at the Indira Gandhi Indoor Stadium.
Before getting to India, the wrestling entertainment company will head to Abu Dhabi for a live event at the Zayed Sports City Tennis Stadium on December 6., according to PWInsider.
The Indira Gandhi Indoor Stadium, which has a capacity of 16,000, is all set to witness a full house as live events held across India — in New Delhi, Mumbai and Bengaluru — in 2016 generated huge revenue for the WWE.
The focus will be on Indian superstars Jinder Mahal and the Singh Brothers, as fans in the country would want a glimpse of the local heroes. However, the wrestlers are contracted to SmackDown, and may not appear in the Delhi event.
It will be interesting to see if the WWE manages to come up with arrangements that would allow the stars to switch brands for the live event. There are precendents of wrestlers from one show guest-starring in the other.
Jinder, who retained WWE Championship title beating Japan's Shinsuke Nakamura in last month's Summerslam, has in the past expressed his desire to fight in front of fans in India.
"I want to speak to my people in my language of Punjabi and it is not only me, all the WWE superstars are very excited to come back to India because the fans in India are very passionate and they showed their love and support the last time WWE was in India and the superstars can't wait to for their next visit to the country," Mahal, who defeated Randy Orton in May to become the first WWE Champion of Indian descent, told the Times of India earlier this year.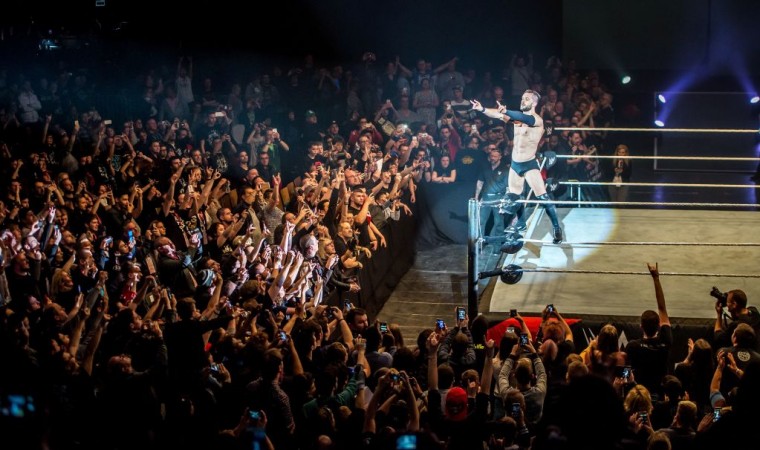 Notably, this is the first time WWE will be hosting live events in India since launching the weekly Hindi show "WWE Sunday Dhamaal," aimed at giving Indian fans exclusive features from the world of Raw and SmackDown.