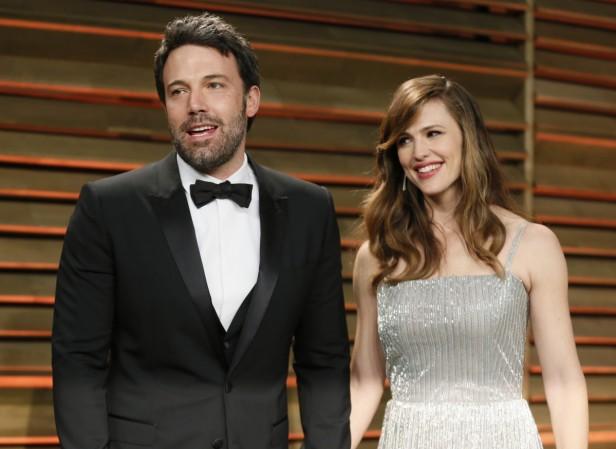 It looks like things are not over between estranged couple Jennifer Garner and Ben Affleck. The couple, who announced that they are separating after 10 years of marriage, might be expecting the fourth child, if reports are anything to go by.
The reports of Garner having another baby started doing the rounds after a tabloid quoting a source claimed that the actress wants to save their marriage. The reporter further claimed that the couple has called off their divorce.
"Jen couldn't be happier! All she's ever wanted is for Ben to stop boozing and partying and to recommit to their family. With this new baby on the way, he's making all the right promises," National Enquirer quoted a source as saying. "A new baby would be like icing on the reconciliation cake!"
However, Gossip Cop has a different story to say. A source close to the couple confirmed it to Gossip Cop that Garner is not pregnant and reports are just "false." "Garner isn't pregnant, nor is the ex-couple's divorce off, and this is simply a non-story," the website quoted a source as saying.
This is not the first time report of Garner pregnant with the fourth baby has surfaced online. In July, reports stated that Garner was spotted with a fuller stomach, which could possibly be a baby bump. However, Gossip Cop debunked that report last time as well.
The couple even after officially announcing that they will end their 10-year marriage has remained close. They are often spotted spending quality time together with their three children, which has given hope to their fans that there is some possibility that the couple might come back together and call off their divorce.