The Malayalam film industry has seen many star kids making their appearances in films. This time, it is actor Jayasurya's son Adwaith who is going to make his acting debut in the upcoming Malayalam flick "Lal Bahadur Shastri." He will play the childhood version of Jayasurya's character in the film.
Adwaith was offered to play the role of Jayasurya's son in "Philips and the Monkey Pen." He did not take up the role because Jayasurya was not confident enough to venture his son into a full length character. Adwaith's screen presence in "Lal Bahadur Shastri" is very less but is an integral part of the plot.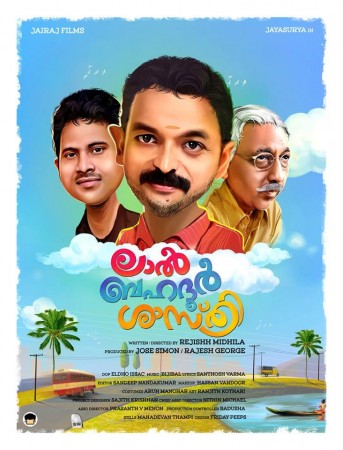 "Adi will be playing my childhood in the flashback scenes. Though it is not a full length character, the scenes are very much integral to the plot. I am happy for him. I have had to go through a lot of struggle to reach where I am today. But along with hard work one should be sincere to attain success. I am a little tense about my son's acting debut, and I hope everything goes well," said Jayasurya to the Times of India.
Adwaith is apparently more interested in the technical aspect of the film than acting. The young star is already in the process of making it big in the industry.
"Most of the technicians, including the editors and cameramen, are his close buddies. Though he is studying in Class III, he has edited short films using the FCP software. I feel he has a future in the film industry," added the actor.
"Lal Bahadur Shastri" is about three strangers who come across during their journey of life. It revolves around how they influence each other. The film is said to make its audience laugh and think. Jayasurya will be seen as Lal, Nedumudi Venu as Bahadur and Aju as Shastri.
"Lal Bahadur Shastri" is directed and scripted by Rejishh Midhila. The cinematography is done by Eldo Isaac and the editing is by Sandeep Nandakumar. The music of the film is composed by Bijipal and the lyrics are penned by Santhosh Varma. The film is produced by Jose Simon and Rajesh George.