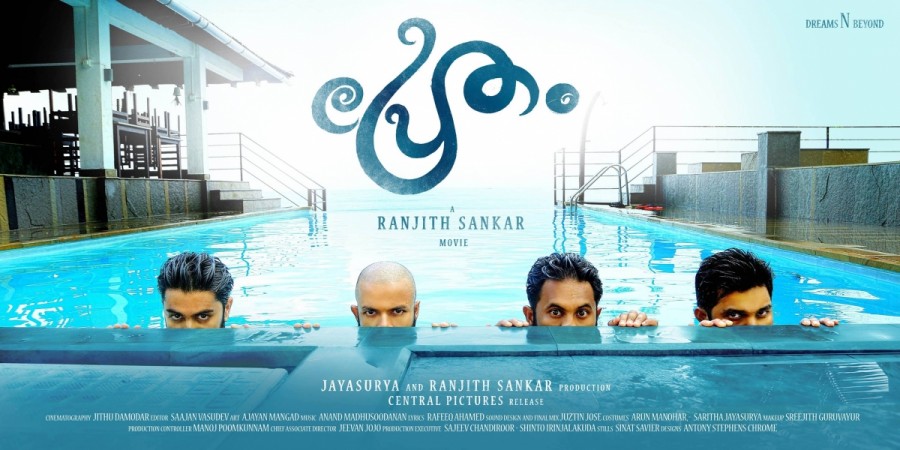 Malayalam actor Jayasurya's upcoming movie "Pretham" is one of the most-anticipated movies of the year for many reasons. Firstly, the actor has teamed up with director Ranjith Sankar for the third time after the hit movies "Punyalan Agarbathis" and "Su Su Sudhi Vathmeekam." Secondly, the actor's look in the movie has already raised the expectations of the audience from it.
After revealing few details about the movie, the makers have now claimed that Jayasurya will be seen as a mentalist, who has extraordinary mental powers like mind-reading, in the upcoming movie touted as a horror thriller.
"Lot of mystery surrounding John Don Bosco. Many think he is the pretham. Many think he is the pretham catcher. Many think he is the hero. Many think he is the villain. Well.. John can be all of these. But professionally he's a MENTALIST. He can read your minds and much much more. Google to know more [sic]," Jayasurya posted on his Facebook page while sharing a poster featuring him.
The movie narrates the story of a mysterious young man John Don Bosco who spent his childhood days in an orphanage. It also has Aju Varghese, Govind Padmasoorya and Sharafudheen in main roles. The trio was once college classmates and now owns a resort together. After John's character enters their life, everything changes. "Pretham" is the production venture of Jayasurya and Ranjith under the banner of Dreams N Beyond and is scheduled to hit the screens on Aug. 12.
Check out the latest poster of the movie here: