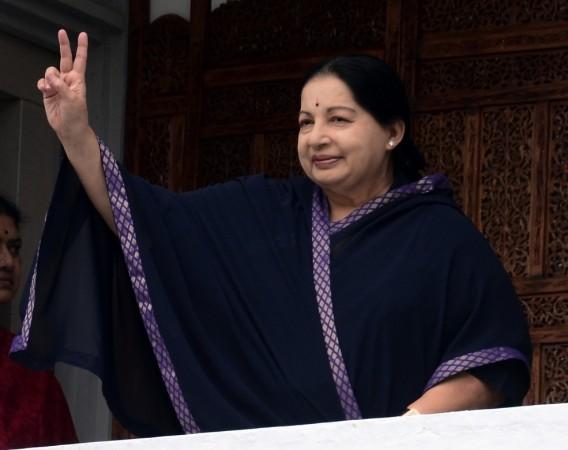 Tributes poured in for Tamil Nadu Chief Minister Jayaram Jayalalithaa (Jayalalitha) from the Bollywood industry after the news of her death was announced on Monday night. Jayalalithaa passed away on December 5 at 11.30 pm after a 73-day battle for life. She was admitted in Chennai's Apollo Hospital, where she breathed her last.
After the announcement, Bollywood celebrities like Shah Rukh Khan, Amitabh Bachchan, Anupam Kher and others took to Twitter to pay condolences. Several celebrities posted the photo of Jayalalithaa with #RIPAmma hashtag.
Calling her the most admirable person, Big B tweeted, "Jayalalitha ji the only CM of a State that celebrated 100 years of Indian Cinema .. from all regions .. most admirable!" He also posted a few photos of himself with Jayalalitha during a celebration of 100 years of Indian Cinema in Chennai.
Read: Watch the live streaming of the final journey of Tamil Nadu Chief Minister Jayalalithaa here.
Here is what Bollywood celebrities have tweeted about the star turned politician
Shah Rukh Khan: Sad to hear of the passing away of Jayalalithaaji...May her soul rest in peace.
Amitabh Bachchan: T 2463 - Deeply grieved at the passing of Jayalalita ji .. a strong woman ..
Anupam Kher: Deeply saddened by the passing away of the charismatic leader of the masses Jayalalitha ji. May God rest her soul in peace.
Randeep Hooda: An actor who did so many real things that affected so many people.A real woman in the time of #feminism #RIPAmma
Ashoke Pandit: India will miss Ur presence,Ur vibrant aura,Ur confidence,ur pleasant smile which inspired millions. #ripJayalalithaa #Ripamma #Atrueleader
Shatrughan Sinha: Sadly, the prayers of supporters and well wishers were not answered. The passing away of the iconic Amma is a huge loss for TN & the Nation.
Priya Anand: Few Can Match Her Grit! Epitome Of Beauty & Brains. Deeply Regret That I Never Got The Opportunity To Meet Her!!! #myAMMA #Jayalalithaa