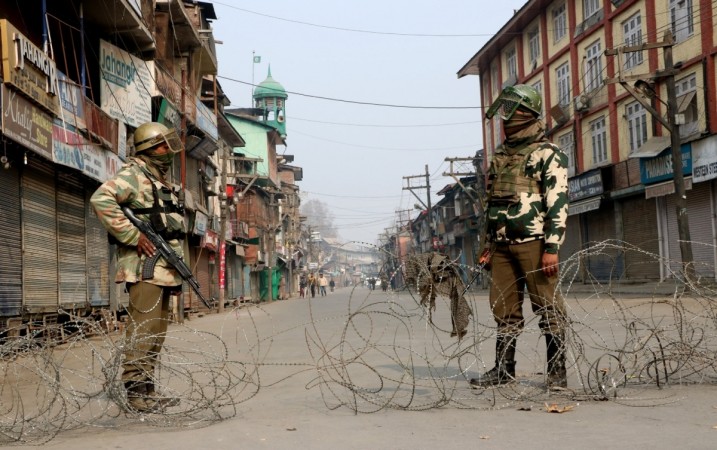 An explosion that was heard at Khayam Chowk in Srinagar in Jammu and Kashmir on Saturday was due to mishandling of a teargas canister, local police told International Business Times, India.
They added that the blast was low-intensity and the situation was normal. There has been no disruption to routine life, the police told IBTimes, India.
People were spooked as earlier on Saturday, terrorists had opened fire near an area where a leader of the ruling People's Democratic Party (PDP) was about to address an election meeting in the Anantnag district of the state. The terrorists, later, fled the scene due to heavy deployment of police personnel.
The incident happened in the Achabal town of the district. The police have cordoned off the area. No injuries or casualties have been reported. The meeting was also held peacefully, the police said adding that the firing was an attempt to scare people.
"Whoever they might be, anyone who takes law in their own hands or threatens will be dealt with strictly," Jammu and Kashmir Chief Minister Mehbooba Mufti told reporters.
A government school building in the Yaripora village of Budgam district was also set on fire by unidentified people on Friday evening. The school was supposed to be a polling station for the parliamentary bypolls on Sunday. The area comes under the Srinagar parliamentary constituency.
"The fire was immediately controlled and the building has suffered minor damages," a senior police officer said.
Bypolls are scheduled to be held in the Srinagar and Anantnag parliamentary constituencies on April 9 and 12 respectively.