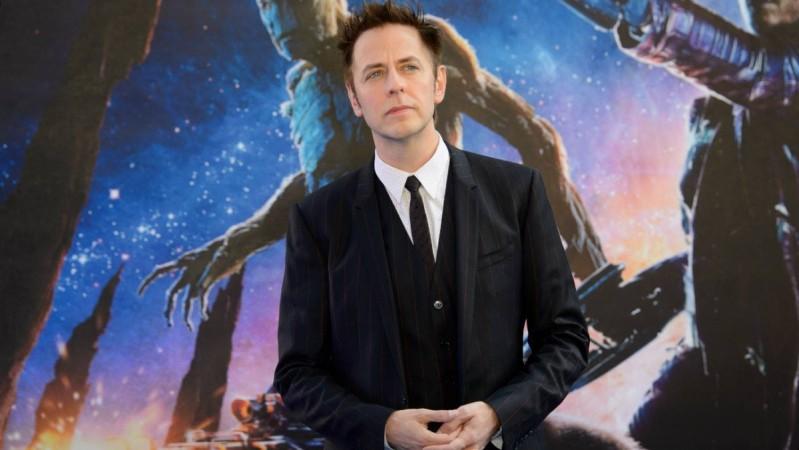 The Guardians of Galaxy are all over the place. Walking down red carpets at premieres, the cast of the Marvel movie have been giving an insight into the Guardians 2 and also discussing Avengers: Infinity War. But for Zoe Saldana, this discussion costed her a little too much as she seemingly revealed the title of the well kept secret Avengers 4 title.
Also Read: Oops! Avengers 4 title accidentally revealed by GotG actress Zoe Saldana!
After the supposed title made headlines, the Guardians of the Galaxy Vol 2 director has come to Marvel's rescue debunking that the Avengers sequel is not called Avengers: Infinity Gauntlet.
The Marvel director defended the studio and claimed that the name mentioned by Saldana is not actually the title. Gunn added that the actress simply misspoke.
"It's not the title. My guess is that Zoe just misspoke. I'll talk to Zoe today, but I would imagine that is just Zoe misspeaking and saying 'Infinity Gauntlet' instead of 'Infinity War'," Gunn said.
Gunn's the "talk" sounds like Saldana could be in trouble. Like the camp isn't dealing with enough speculation news about the upcoming Marvel movies, Saldana's "misspoken" statement just added fuel into the fire.
The speculation that tipped fans off began at the UK premiere recently when Saldana was giving a journalist an update on the filming schedule of Avengers: Infinity War. The actress revealed that the GotG cast was almost done with their part of filming for the film and were set to return for another shoot schedule later this year for the movie, Gauntlet.
Though scheduled to release next week, on May 4, Guardians of the Galaxy Vol 2 has already received good reviews from critics. Calling it Marvel's funniest movie, the Guardians will begin a domino effect for the Marvel movies that will lead up to the epic Marvel Cinematic Universe reunion in Avengers: Infinity War releasing on May 4, 2018.