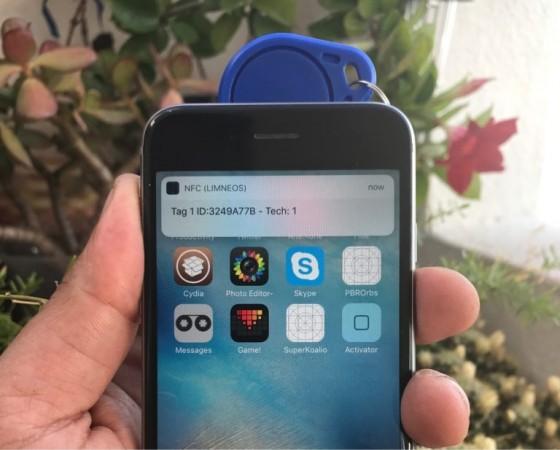 Apple iPhones have long been supporting Near Field Communication (NFC) technology while users remained unaware of the hidden NFC features that were typically locked off by Apple out of the box. Now, a renowned jailbreak developer of AnsweringMachine fame, Elias Limneos, has successfully hacked the NFC system and published a demo video depicting an interaction between an NFC-enabled tag and a modified iPhone 6s.
The NFC tag can be identified by the hacked iPhone when in close range and when out of range. The proof-of-concept depicting modded NFC functionality looks promising as it allegedly works on all NFC-enabled iPhones, including the new iPhone 7/7 Plus handsets.
Android handsets are capable of open NFC communication out of the box and now the hack enables similar functionality on Apple phones.
The developer reveals his plans to release a full-fledged jailbreak tweak soon that will enable uninhibited NFC access for users with potentially advanced features like unlocking NFC-enabled doors or transferring files between cross-platform devices like Android to Windows or iOS to Windows and vice-versa.
Apple is unlikely to provide access to any of these hidden NFC features owing to the company's policy to maintain high levels of security on its devices. Nevertheless, we could soon see some powerful jailbreak tweak coming to iOS to unleash the hidden potential of NFC-enabled iPhones.
Check out the advanced NFC functions being put into action in the demo video below: