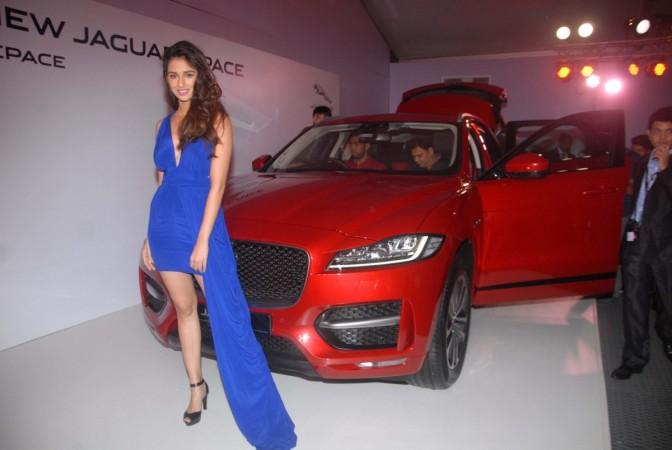 Jaguar Land Rover (JLR), the luxury car unit of Tata Motors, reported upbeat volume growth for 2016-17, with sales rising 15.80 percent to 604,009 units, helped by Jaguar models though Land Rover business remained almost flat.
Jaguar sales rose 83 percent to 172,848 units, while Land Rover volumes grew one percent to 431,161 cars, according to an update on the Tata Group website.
The company had sold 521,571 cars in 2015-16 on the back of good demand for Jaguar XE and XF sedans and Land Rover Discovery Sport.
The Jaguar F-Pace was a significant launch for JLR in India last October; the SUV was globally launched in the previous year.
The company said that 2016-17 marked seventh straight year of growth.
"These numbers set the seal on Jaguar Land Rover's seventh successive year of sales growth, by breaking through the 600,000 barrier. We continue to make encouraging gains in key markets such as China and North America as well as seeing sustained customer demand for the Jaguar F-PACE, Range Rover Evoque and Land Rover Discovery Sport," Andy Goss, Jaguar Land Rover group sales operations director, said in a statement.
"The last 12 months have seen the launch of three completely new product lines, and successful growth across many of our existing products. Jaguar sales are still increasing strongly and Jaguar is now Europe's fastest-growing car brand," he added.
China volume growth came in at 32 percent, the highest, followed by North America (24 percent), the UK (16 percent) and rest of Europe (13 percent).
Overall March sales for JLR stood at 90,838 units, up 21 percent on a year-on-year basis.
Meanwhile, the market capitalisation of listed entities of the Tata Group stood at $130.8 billion (Rs 844,314 crore) as of April 6, 2017, down from $132.2 billion as of March 16, 2017.
The Group's listed entities include IT services company TCS, steel business Tata Steel, lifestyle arm Titan, automobile company Tata Motors, FMCG business Tata Global Beverages, telecom business Tata Communications, retail arm Trent and hospitality firm Indian Hotels Co.