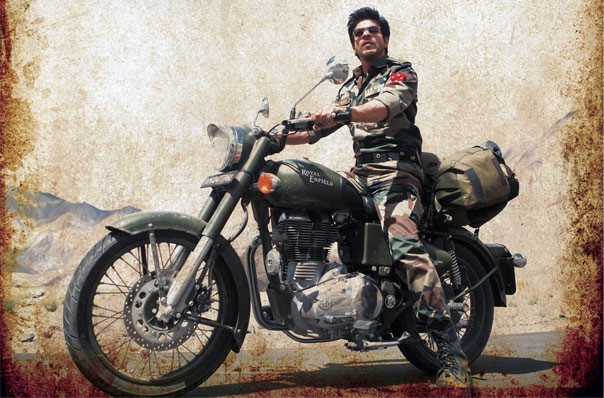 Yash Chopra on his 80th birthday announced that the Shahrukh Khan starrer "Jab Tak Hai Jaan" will be his last film as director.
Yash Chopra announced his retirement as a director on Thursday during a two-hour special live conversation hosted by Bollywood King Khan, taking the Hindi film industry by surprise.
When Shahrukh asked Chopra about his next film, Yash Chopra replied saying, "Shah Rukh, I think I've had enough, my heart says it's enough, I won't direct film after Jab Tak Hai Jaan.
"In my 50 years of career I have got enough of love from people, artists and fans. I think the time has come to pay back that love. I would like to help those youngsters who helped me what I wanted to do and what my dreams were.
"I am so happy with Jab Tak Hai Jaan, so much satisfied with the film and it has turned out so much better than my expectation that I don't feel like directing any films after this.
Shahrukh then said, "For years I have worked with Yashji. This is something that does not come as a surprise but as a moment of lot happy sadness. We are happy that we are part of that film which made you happy."
In his career that spanned over 50 years, Yash Chopra directed over 21 films. His directorial debut was "Dhool Ka Phool that was released in 1959.
His last directed movie is the romantic film featuring King Khan, Katirna Kaif and Anushka Sharma. With JBHJ he returned to direction after eight years. The movie which is scheduled to release on Nov 13 could be the biggest blockbuster of all time, an astro-numerologist predicted.
Watch Shahrukh Khan in conversation with Yash Chopra here: