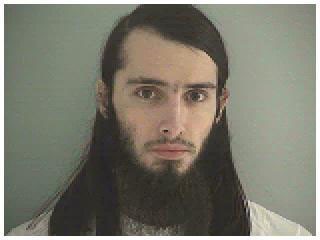 An Ohio man alleged to be a sympathiser of the Islamic State was arrested on Wednesday for plotting to attack the US Capitol.
Christopher Lee Cornell, 20, had bought two semi-automatic rifles and 600 rounds of ammunition to launch a shooting and bombing attack against "enemies" in the US Congress.
Cornell had earlier tweeted support to ISIS and allegedly planned to set up an ISIS cell in the United States.
Authorities assured that the man was "never a danger to the public", since an undercover government informer was in the know of his plans.
FBI had sent the undercover operative after coming across his pro-ISIS tweets under the alias Raheel Mahrus Ubaydah in August last year, and Cornell has shared with him his plans to
to "go forward with violent jihad".
"I believe we should meet up and make our own group in alliance with the Islamic State here and plan operations ourselves," Cornell had told the operative on one occasion.
In November, Cornell revealed his specific plans of detonating "pipe bombs at and near the U.S. Capitol" and "shooting and killing employees and officials".
A similar plan to attack the Capitol was thwarted in 2011 when a Massachusetts man was charged with plotting an attack with a 'remote-controlled aircraft loaded with explosives', according to NBC. He was sentenced to 17 years in jail.