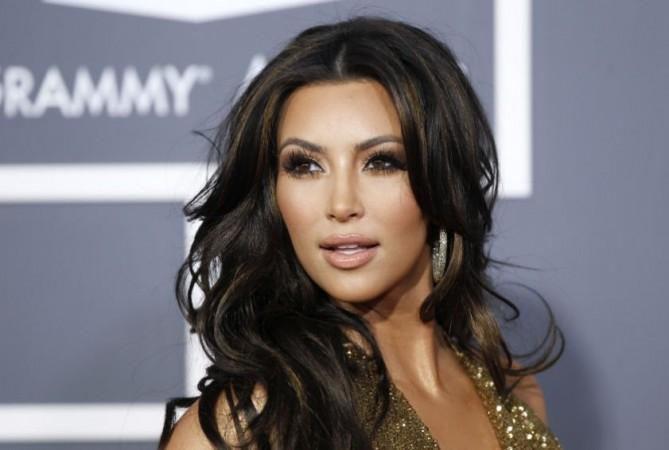 Just seven months after giving birth to her first baby, reality show star Kim Kardashian sparked rumors that she was pregnant once again after photographs emerged of her "clutching her stomach" while leaving the Beverly Hills Medical Center in Beverly Hills, Calif., on Sunday.
The rumor was further fueled by the fact that Kardashian's fiancé Kanye West accompanied her for the doctor's appointment.
"We can't help but notice she sported the same nauseated expression on her face that she had when she was in the early stages of pregnancy with her daughter North West," read a Celebdirtylaundry report.
And even though sources close to the "Keeping Up With The Kardashians" star were quick to negate pregnancy rumors, they revealed that Kardashian and her fiancé are indeed trying for a sibling for North West.
"If it happens before the wedding, it happens," a friend of West's told Us Weekly, according to reports. "They aren't trying to not let it happen."
Another friend of Kardashian's told the magazine that the 33-year-old "wants to be expecting by June and be a pregnant bride. Baby No. 2 is on Kim's mind. She's hoping to have a girl next and then a boy."
This is despite Kardashian claiming during her first pregnancy, which was a rough one, that she would rather slit her throat than get pregnant again. During the time, Kardashian was often seen bursting into tears due to physical discomfort, and at one point even advised her younger sister Khloe Kardashian to adopt, rather than get pregnant.
"Kim had a rough pregnancy," added the Us source. "But she loves North so much. She wants another one."