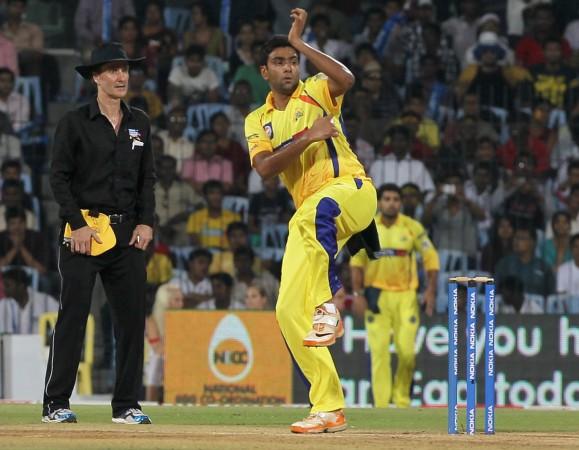 New Kings XI Punjab captain Ravichandran Ashwin says he is relishing the prospect of taking charge of an Indian Premier League (IPL) team for the first time.
Ashwin was named captain of Kings XI after he was picked up by the franchise in the auction for $1.2m and he will be leading the likes of Yuvraj Singh and Chris Gayle in the 11th season of the IPL.
The off-spinner spent eight seasons at Chennai Super Kings and won two titles before the franchise was banned from the competition for two years due to a corruption scandal. He spent the last two seasons at Rising Pune Supergiant.
"I am looking forward to doing it to the utmost of my capability," the off-spinner was quoted as saying by the Times of India. "It is a very exciting challenge, but I have played with a lot of players who played in IPL sides and hopefully I can learn from them and their experience and try and be the best [captain] that I can.
"It is a good as being in a corporate environment where you are supposed to deliver and people are looking towards you to deliver results. It is going to be a little pressure-oriented in that scenario, but it is also going to be exciting.
"So if you can produce results there is nothing like that, but if you can't then you have to learn and move forward."
Ashwin said he would meet his new teammates for the first time this week and added that it would be a challenge to build team chemistry with a completely new set of players.
"Those who have a retained core have a pretty much set team who they are used to," he explained. "But we have almost re-formed ourselves in so many ways. Even I am new to the franchise, so it is going to be how we come together and how the team dynamics work and taking it forward."