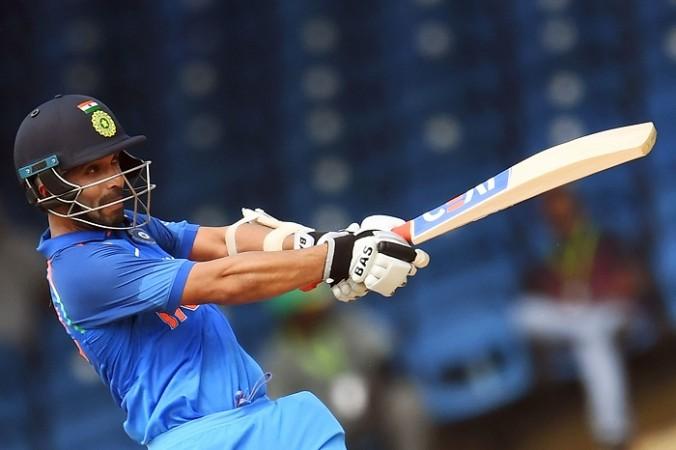 Rajasthan Royals captain Ajinkya Rahane has revealed South African wicketkeeper Heinrich Klaasen will join the Indian Premier League (IPL) franchise as the replacement for the banned Steve Smith.
Klaasen, 26, is part of South Africa's Test squad for the series against Australia and is set to travel to India to link up with his IPL teammates after the fourth Test in Johannesburg concludes.
The wicketkeeper made his international debut for South Africa in the ODI series against India in February and will play in the IPL for the first time.
Smith was set to captain the Royals but was implicated in the ball-tampering scandal during the third Test against South Africa in Cape Town and was sent home from the tour. Cricket Australia has banned him from playing international cricket for a year, while the Board of Control for Cricket in India has also barred him from taking part in this year's IPL tournament.
Rahane refused to comment on the punishment handed out to Smith, but said he still respected the Australian's "cricketing record".
"Whatever had to happen has happened. It's bygone now. It is not for me to comment on the amount of penalty handed to him by the Cricket Australia and the ICC. But his cricketing record should be respected. I respect him as a batsman and player," the India batsman was quoted as saying by News18.
"Yes we would miss him but we have a replacement in Heinrich Klaasen. I feel it is an added responsibility and also a big challenge for me."
Last week, Rajasthan Royals' head of cricket Zubin Bharucha confirmed the franchise was interested in acquiring Klaasen after watching him play against India.
"Our aim was to get someone who can play spin well because we are pretty sure that spinners will have a big role to play during the IPL," Bharucha told the Times of India.
"Klaasen is an amazing player of spin. And he has a vast array of shots, which tempted us to go for him. He plays the reverse sweep very well, something that will be quite useful in the IPL," he added.