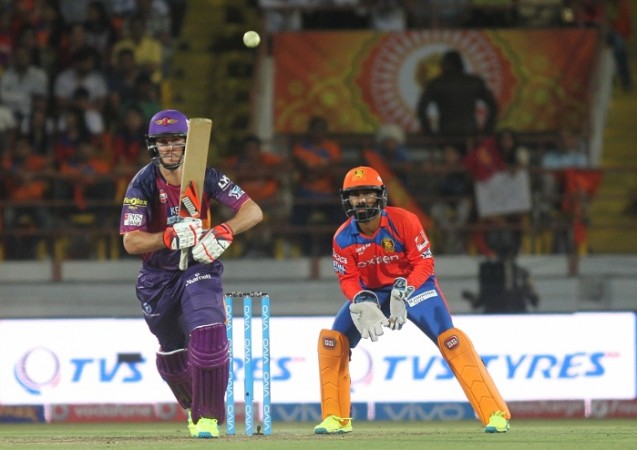 The Rising Pune Supergiant made their IPL debut in 2016, and they finished a disappointing seventh. RPS will be keen to come up with an improved performance in IPL 2017, but even before the start of the competition, they have received a major blow with Australian all-rounder Mitchell Marsh set to miss the tenth edition of the league, after undergoing shoulder surgery on Monday.
IPL 2017 full squads for all teams
The franchise were looking for a good all-round show from Marsh, who played for the now defunct Deccan Chargers and Pune Warriors India, before joining RPS in IPL 2016. The Australian was bought by the team last season with the hope of bringing his A-game, but Marsh, after playing just three matches in IPL 2016, had to leave due to side strain. RPS were hoping for some good performances from Marsh in IPL 2017, but that is also not going to happen as well.
RPS' fans might have sweated a lot more with this piece of news regarding Marsh, had they not acquired the services of England all-rounder Ben Stokes in the IPL 2017 auction. The franchise was involved in a bidding war for Stokes, with a number of teams wanting the Englishman, but RPS' determination to sign the player helped them land the all-rounder.
Though spending Rs 14.5 crores to get their player, might have raised a few eyebrows then, it makes a lot more sense now that Marsh is out of IPL 2017. Stokes, who was set to play an integral role for Steven Smith's side, has an even bigger responsibility, to deliver with both the bat and ball.
There is no doubt that Stokes will be under pressure to deliver, especially due to the massive price tag. However, the England all-rounder has all the ammunitions in his bag to create a positive impression in his debut IPL season.
The Rising Pune Supergiant are a good batting unit, with the likes of Smith, MS Dhoni, Ajinkya Rahane and Faf du Plessis in the side, and Stokes can play a huge role when his team requires quick runs. The left-hander can hit those big fours and sixes under pressure to steer the team to huge totals or cross the finishing line while chasing big targets.
However, Stokes will be required to shoulder major responsibility with the ball in his hand. RPS might have a solid batting line-up, but their bowling looks weak. Besides R Ashwin and Stokes, Supergiant have no world-class bowlers in their unit, which makes the pacer's role with the ball even more important.
Stokes was not the only foreign cricketer that RPS signed in the IPL 2017 auction. The Stephen Fleming-coached side seem to have conducted good business as they also bought some decent players, including all-rounder Dan Christain for Rs 1 crore. He can be used as a direct replacement for Stokes in case the Englishman suffers injury problems in IPL 2017.