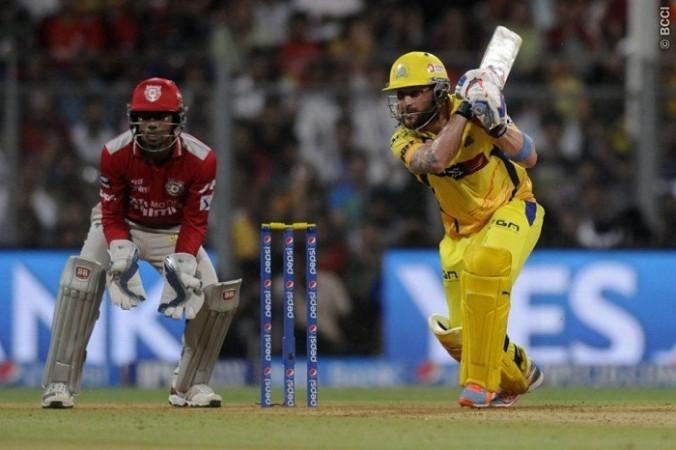 Not much has changed in the Chennai Super Kings personnel over the years, but despite that stability and strength, especially amongst the Indian players, CSK have not won an IPL title since 2011.
Ending that drought – if you can call it that – will be the primary focus of this MS Dhoni-led side come IPL 2015. CSK did what they have done all IPL – make it to the business end of the season – in 2014, but after toppling the then defending champions Mumbai Indians in the Eliminator, their season came to an end at the hands of Kings XI Punjab.
Getting to the playoffs seems like a foregone conclusion for CSK, but taking that final couple of steps to jump up on that podium with the cup in their hands has proved to be elusive over the last three seasons.
The Chennai franchise are filled with plenty of big-game players, with bags of experience and ability to perform on the big stage. After all, in Brendon McCullum, Dwayne Bravo and Faf Du Plessis, CSK have players who captain or have captained their respective countries.
Add Suresh Raina, R Ashwin, Ravindra Jadeja and Mohit Sharma to the mix and you have a seriously competent side, strong enough to go all the way and clinch that title.
While the first target for all teams starting an IPL season is to make it to the playoffs, Dhoni and his CSK side will know IPL 2015 will be seen as a bit of a failure – again, keeping things in perspective – if they do not, at the very least, make it to the final at Eden Gardens on 24 May.
To do that, they will need, not just their seriously strong batting lineup to click, but also their bowlers. In Ashwin and Jadeja, Dhoni has two of India's best limited-overs spinners, while Mohit Sharma proved at the World Cup what a valuable player he can be.
Ashish Nehra provides the pace experience, while Matt Henry, Ishwar Pandey and, particularly, Kyle Abbott are all capable of making a serious impact. With Samuel Badree in the squad, along with leggie Rahul Sharma, CSK do seem to have covered all their bases in the bowling department, with the only step now being performing with that lineup.
The batting department is pretty settled, with McCullum looking to tonk those white balls out of the ground for fun alongside Dwayne Smith at the top, while in Raina, Du Plessis and Dhoni they have T20 batting talent of ridiculous proportions.
Add Michael Hussey and Irfan don't-know-what-you-are-going-to-get Pathan and CSK do look pretty strong.
Playoffs look inevitable, even with the tremendous competition from the other seven teams, and now it remains to be seen if Dhoni can mastermind another title triumph.
Key player: The way McCullum has played for New Zealand, if given the same freedom at the top, he will bring out a few tears amongst the opposition bowlers. McCullum and Smith's form as an opening partnership will be essential to CSK's success.
Get the Full CSK Squad HERE