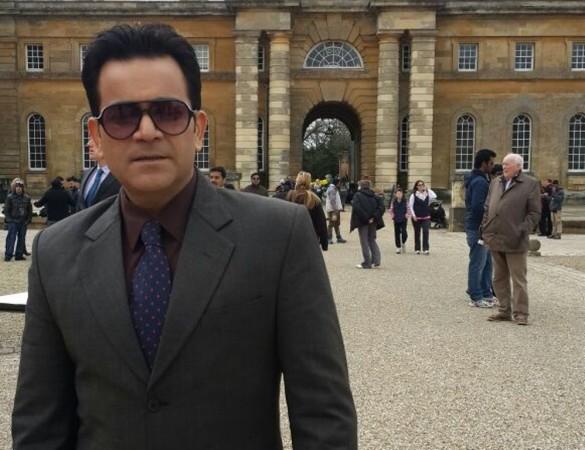 Indraneel Bhattacharya is a popular face on the Indian television, but now he is making a mark in Bollywood as well with films like "Jai Gangaajal," "Fan" and "Rustom."
In an exclusive interview with International Business Times India, Indraneel opens up about working with Shah Rukh Khan, Akshay Kumar, Priyanka Chopra and Prakash Jha.
Here are the edited excerpts from the interview:
International Business Times: You worked in movies earlier then shifted to Television. Now you are once again focusing on movies; is it a deliberate attempt or something that just came along?
Indraneel: My only deliberate attempt has been to act, to do good work. Thereafter, the medium has been choosing me.
IBT: Which medium do you prefer – Television or films?
Indraneel: It's every actor's dream to be seen on the big screen. Having said that, it's also imperative to better yourself as an actor all the time. In that, all mediums become important in their own ways.
IBT: Tell us about your experience working in Television and in films.
Indraneel: Films allow you more preparation time, keeping the higher budgets in mind. Television makes you work really fast, but maintain certain standards. Then it's up to me to seek out the best of both worlds.
IBT: You shared screen-space with Shah Rukh Khan in "Fan." Tell us about your experience working in the film.
Indraneel: As a director, Maneesh made life too easy and comfortable. At times, I was not sure whether I was part of a mega project or was there to have tons of fun. Adi Chopra's and the YRF production team's caretaking only added to the confusion.
IBT: How did you the get the role of Shah Rukh's lawyer?
Indraneel: Shanoo Sharma, Shanoo Sharma and once again, Shanoo Sharma. She saw me in a TVC and called. Three auditions later, I became a small part of cinema history.
IBT: How was it working with Shah Rukh Khan?
Indraneel: Let me start at the very beginning. Dec. 3, 2014, at exactly 7.15 p.m., I shook hands with the phenomenon for the first time. It's been a few dozen 'jhappiyans' (hugs), jokes and anecdotes since then, but one thing has remained constant. My wide-eyed viewing of him working with the same dedication, grit, determination and enthusiasm of a newcomer, all of which have made him into a legend called SRK.
IBT: You worked with Priyanka Chopra and Prakash Jha in "Jai Gangaajal ." Can you tell us how it was working with them?
Indraneel: Even though I had a very small role in 'Jai Gangaajal,' my satisfaction level was enormous. Bhaiji (as everyone lovingly calls Prakashji) was crystal clear about what he wanted and very calmly got that. Priyanka, the superstar, very sweetly introduced herself and after that, it was two actors finishing scenes before time and to Bhaiji's full satisfaction.
IBT: How was it working with Akshay Kumar in "Rustom"?
Indraneel: EXHILARATING. In each and every scene he would say " chal, lines kartein hain, " and then we would do rehearsals in 10 different variations. It showed me that he does not in any way take his super duper stardom for granted. But, as a 3rd Dan Blackbelt in TaeKwonDo and being completely in awe of him as a fellow martial artist, my only unfulfilled dream in 'RUSTOM' was to match some moves with him.
IBT: Tell us little bit about "Rustom" and your role in the film
Indraneel: Obviously, I cannot reveal anything about the plot. But trust me, the audience is going to be palpitating with the edge of the seat anticipation. Neeraj Pandey and Tinu Desai have made sure of that. As far as my role is concerned, it's very different from what you have seen of me in 'FAN' and 'JAI GANGAAJAL.' August 12, 2016, will reveal the rest ;-)
IBT: Lastly, any actor/actress you would want to share screen space with in the future?
Indraneel: A to Z. But two alphabets stand out; RM. Rani Mukerji.