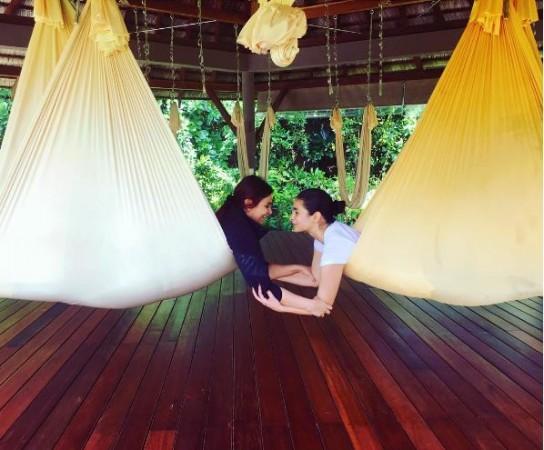 While the International Yoga Day, observed on June 21, is an occasion for people across the world to show their enthusiasm about the practice, there are several people who swear by it in their daiy lives. And celebrities are no exception.
Many Bollywood stars too are smitten by yoga. As they lead stressful work schedules, they depend on yoga a lot as an essential part of their exercise routine for a fit body and peaceful mind.
International Yoga Day 2017 updates: Read all about PM Modi celebrating World Yoga Day in Lucknow
Actors like Alia Bhatt, Malaika Arora, Shilpa Shetty and Bipasha Basu practise yoga on a regular basis. However, considering that they are fitness enthusiasts and like to take it to another level, they often mix yoga with different forms of exercises, like aerial acrobatics. These asanas are not easy to master and require rigorous training sessions but are quite effective for quick results.
Bollywood celebrities often showcase their yoga skills on Instagram.
This Yoga Day, here is a look at some of their pictures posted on Instagram: