An IndiGo airlines passenger from Punjab was detained on Tuesday after he shouted that the flight from Chandigarh to Srinagar had been hijacked. The flyer on board, Daswinder Kumar, had also asked his fellow passengers not to untie their seat belts as the flight had been hijacked.
"The staff of the flight lodged a complaint against the passenger after the flight landed at Srinagar. He has been detained," a police officer was quoted as saying by IANS.
Upon investigation, it was found that Kumar was playing a prank and the authorities are looking into the credentials of the passenger.
In a similar case, IndiGo Airlines security officials were shocked after the call center of the carrier had received a bomb threat call for its Jaipur-Mumbai flight on June 19. According to reports, the call was made by a Jaipur-based choreographer named Mohit Kumar Tank.
Tank had made the hoax call to Jaipur Airport as he was running late for his flight. He called the IndiGo officials so that the flight would be delayed and he could board. He was soon detained by the police.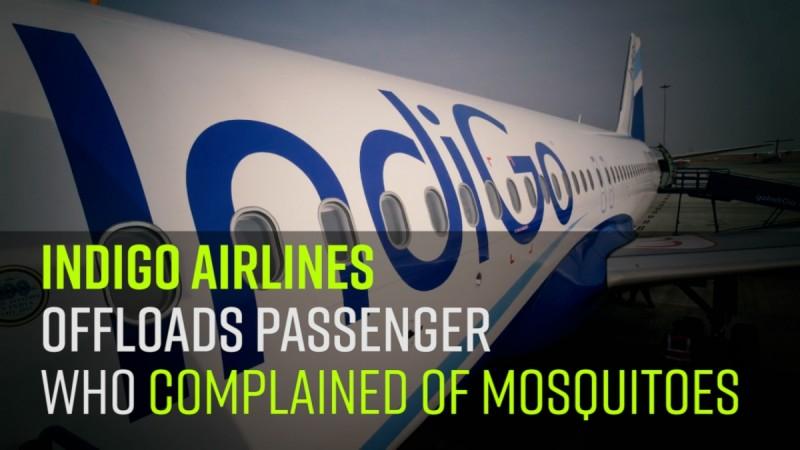 Turbulent times are never-ending for IndiGo Airlines as the carrier was accused of offloading a passenger after he had complained of mosquitoes on board. The incident came to light on April 9 when Dr. Saurabh Rai was deplaned at the Lucknow airport after he reportedly had an altercation with the cabin crew over mosquitoes biting him in the aircraft.
However, he was asked to be quiet and sit down in his seat. He later claimed that the crew had allegedly called him a "terrorist" and that he was a threat to other passengers in the flight.
IndiGo had released a statement and said: "Mr. Saurabh Rai, who was scheduled to fly this morning on 6E-541 from Lucknow to Bangalore, was offloaded on grounds of unruly behaviour. Prior to take-off, Mr. Rai expressed concerns regarding mosquitoes on board."
"However, before the cabin crew on board could address his concerns, Mr. Rai aggressively expressed his annoyance and started to use threatening language. As the matter escalated after the closure of the aircraft doors, Mr. Rai attempted to instigate other passengers on board to damage the aircraft, and used words such as 'hijack."