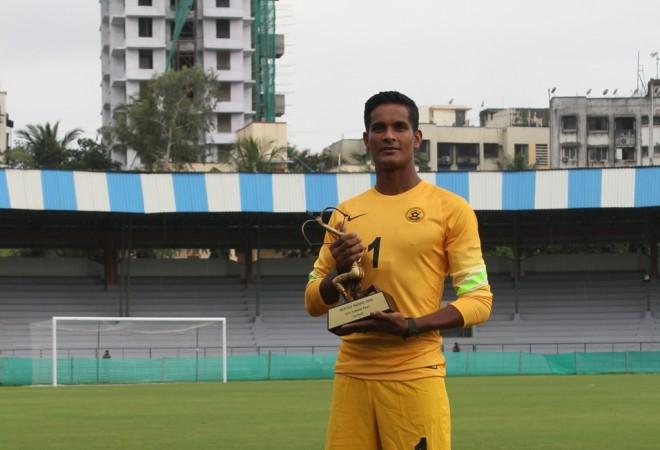 The All India Football Federation (AIFF) has reportedly given the green signal to Indian football team veteran goalkeeper Subrata Paul to join with the national team squad for the AFC Asian Cup 2019 qualifiers, starting next month; as per the Hindustan Times.
READ: India reaches #100 FIFA ranking.
Subrata, 30, a former Mohun Bagan and East Bengal player, tested positive in a his A sample drug test, after traces of a banned substance named terbutaline, was found. The blood tests were conducted during the India national football team training camp in March 2017.
However, Subrata's football career is not yet over as the AIFF, after rounds of consultation with the National Anti Doping Authority (NADA), has come to the conclusion that the Indian custodian, who is an Arjuna Award winner, does not stand punished, as the terbutaline drug isn't listed as a prohibitive substance.
The substance Paul tested positive for is in the specified list and that clears him to play. Had it been a prohibitive substance, he would have been banned immediately.

- AIFF sources to HT.
Subrata, who currently plays for the Pune-based DSK Shivajians, had mentioned that the drug intake could have taken place when he was prescribed to take recourse to cough syrups during illness. The footballer is also in the squad for DSK to take part in the upcoming Federation Cup tournament, scheduled for a May 7 start in Cuttack, Orissa.
More about terbutaline
Terbutaline, a class of drugs known as the Beta-adrenergic agonist, has been misused over the years by pregnant women to stop or prevent premature labor in pregnant women. An overdose amounts to even death.
As per Drugs.com, Terbutaline is used to prevent and treat wheezing, shortness of breath, and chest tightness caused by asthma, chronic bronchitis, and emphysema.