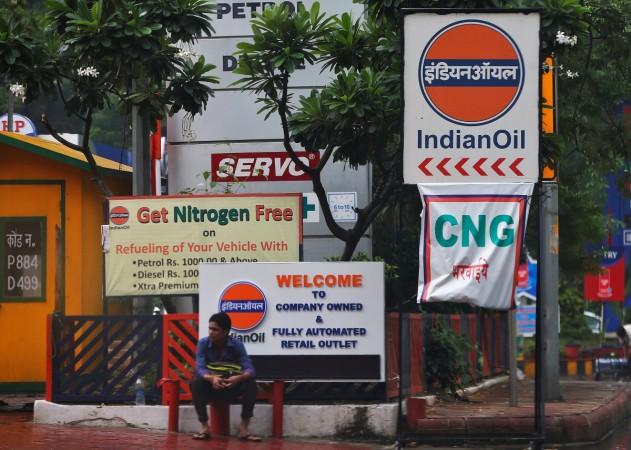 India's oil consumption growth rate is likely to rise seven-eight per cent in 2017, surpassing China's domestic demand growth for the third consecutive year.
IMF bumps up US and China growth outlook, downgrades India on note ban
Even though demand may remain subdued temporarily following the government's move to demonetise more than 80 per cent of its high-value currency in November last year, analysts believe India will remain a driver of Asian growth in 2017, according to S&P Global Platts Analytics.
"For the third year in a row, India's oil demand growth will outpace China's demand growth," Platts Analytics said in a note, adding that India's oil demand would grow at about seven per cent to 4.13 million barrels per day in 2017, compared with three per cent in Chinese oil demand to 11.5 million barrels per day.
The Indian government hopes to propel the country's manufacturing-led GDP growth through the "Make in India" initiative and analysts feel gains in oil demand from manufacturing will more than offset the negative impact of the note ban.
"If successful, the effects of demonetisation are expected to be temporary, and indexes are expected to bounce back," said Amrita Sen, chief oil analyst at Energy Aspects, as reported by Platts Analytics.
"We believe that H2 2017 oil demand will see limited impact from demonetisation as the initial economic impact peters out and government spending, particularly on infrastructure, rises from increased tax collection. Indeed, if implemented correctly, demonetisation will lead to a jump in private investment and more public spending on welfare measures," she added.
Analysts also projected that the government's push for clean energy and growth in air as well as land transport demand will boost oil products to a record close to double-digit growth in 2017.
"We are seeing a series of government initiatives to enhance LPG penetration in the rural areas. This should help to sustain growth rates for the clean fuel at double-digit levels for several months in 2017," said Sri Paravaikkarasu, head of oil, East of Suez, at Facts Global Energy.
Paravaikkarasu also added that gasoline sales would be boosted on account of higher motorcycle sales in the second half of 2017 while passenger vehicle sales continue to grow as usual.
Analysts expect gasoil demand to grow by about 4.5-5 per cent in 2017, slightly lower than 2016 levels. But naphtha demand is expected to show a double-digit growth. At the same time, India is also making a concerted effort to lower its reliance on imported crudes as the government strives to reduce crude imports by 10 per cent by 2022.
India imported 197.5 million metric tons or 4.33 million barrels per day, of crude oil in the first 11 months of 2016, up 10.5 per cent year-on-year.