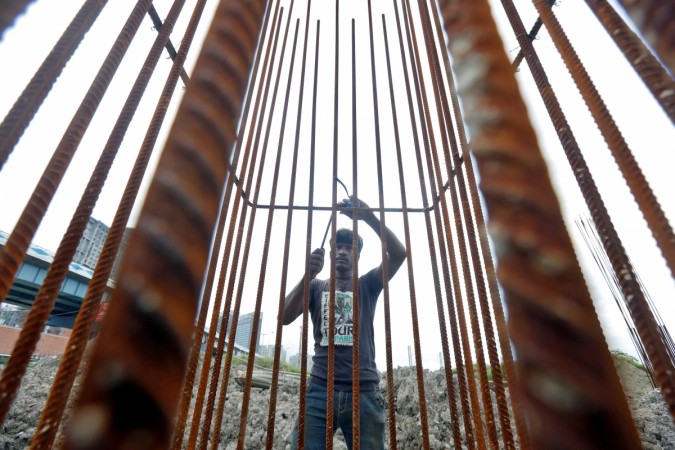 After emerging as a bright spot in an otherwise weak gross domestic product (GDP) data for the June quarter, India's manufacturing sector showed further signs of growth, hitting a 13-month high in August.
Riding on the back of robust export and domestic orders, the Nikkei India Manufacturing Purchasing Managers' Index (PMI) — a composite single-figure indicator that tracks manufacturing sector performance — rose to a 13-month high of 52.6, a level last seen in December 2014, according to data released on Thursday (Sept. 1). The PMI for July 2016 was 51.8.
From a segment point of view, the growth was driven by consumer goods producers, though the growth was "solid" in the intermediate and capital goods categories also. On the flip side, increased business orders did not result in substantial job creation, notwithstanding some additional hiring by firms.
Sales too apparently increased, going by data that showed post-production inventories falling for the 14th month in a row.
The buoyant trend is likely to sustain in the near future, according to Pollyanna De Lima, Economist at IHS Markit and author of the report.
"Manufacturing PMI data show that the positive momentum seen at the beginning of the second semester has been carried over into August, with expansion rates for new work, buying levels and production accelerating further. Moreover, the sector's growth dynamics for the near-term are encouraging as companies will likely continue their efforts to replenish stocks," she said.

"In fact, IHS Markit Nikkei India Manufacturing PMIâ"¢ Manufacturing PMI at 13-month high Page 2 of 4 forecast a robust 7.5% increase in real GDP during the fiscal year 2016/17," she added.
Macroeconomic data released by the government on Wednesday showed that the manufacturing sector grew at 9.1 percent in the June 2016 quarter compared to 7.3 percent in the corresponding period last year. The slowdown in other sectors negated the gains resulting in the Indian economy growing at 7.1 percent, the slowest in five quarters.