A delegation of wrestlers, including Olympians Vinesh Phogat, Bajrang Punia and Sakshi Malik, late on Thursday night met Union Sports Minister Anurag Thakur at his residence in Delhi to discuss the sexual harassment allegations levelled against Wrestling Federation of India (WFI) chief, Brij Bhushan Sharan Singh.
The four-hour meeting, however, ended without a statement. The second round of the meeting is scheduled for Friday morning at 8 a.m.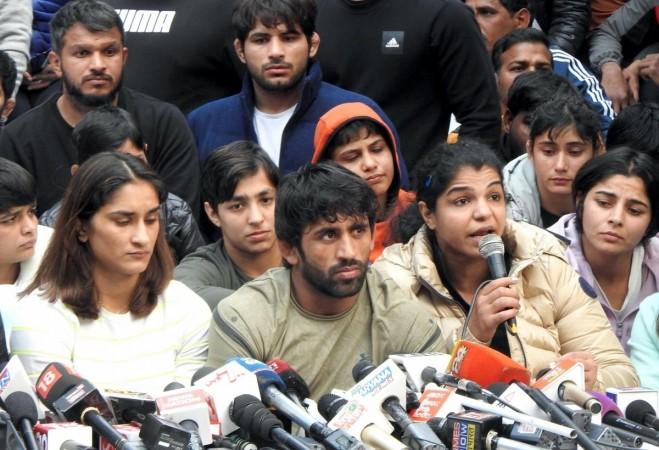 IANS has learnt that the wrestlers were insisting on the sacking of Brij Bhushan Sharan Singh. The wrestlers will continue their protest at Jantar Mantar on Friday if the next meeting with the Sports Minister doesn't materialise.
Meanwhile, Brij Bhushan blamed the Congress for instigating wrestlers to protest. Earlier, Priyanka Gandhi and other opposition members tweeted demanding probe. Congress General Secretary Priyanka Gandhi justified the allegations of sexual harassment made by Indian wrestler Vinesh Phogat and others against the president of the Wrestling Federation of India (WFI), and demanded appropriate action.
हमारे खिलाड़ी देश की शान हैं। विश्व स्तर पर अपने प्रदर्शन से वे देश का मान बढ़ाते हैं। कुश्ती फेडरेशन व उसके अध्यक्ष पर खिलाड़ियों ने शोषण के गंभीर आरोप लगाए हैं। इन खिलाड़ियों की आवाज सुनी जानी चाहिए।

आरोपों की जांच कर उचित कार्रवाई की जानी चाहिए।

— Priyanka Gandhi Vadra (@priyankagandhi) January 19, 2023
BJP MP & President of Wrestling Federation Brij Bhushan Sharan slapping a wrestler on stage for asking questions. He has been accused of sexual harrasment by many female wrestlers.
Other BJP MPs like Tejaswi Surya are also trending on twitter.
BJP has a knack for picking people! pic.twitter.com/Y8udPJbVJE

— Prashant Bhushan (@pbhushan1) January 19, 2023
Also is BJP Mahila Brigade on a Maun Vrat week?
Haven't heard a peep out of Hon'ble Lady Ministers & Dramatists on women wrestlers' horrific stories about BJP MP WFI Chief.

— Mahua Moitra (@MahuaMoitra) January 19, 2023
To file FIR
Top Indian wrestler Vinesh Phogat on Thursday continued to slam Wrestling Federation of India (WFI) president Brij Bhushan Sharan Singh, saying the women grapplers will an FIR against him if the government does not take action on the sexual harassment allegations.
Speaking to media persons here, the Asiad and Commonwealth Games champion said it's hard to imagine that female wrestlers in the country are not safe. She urged the government to set the right precedent by punishing the guilty.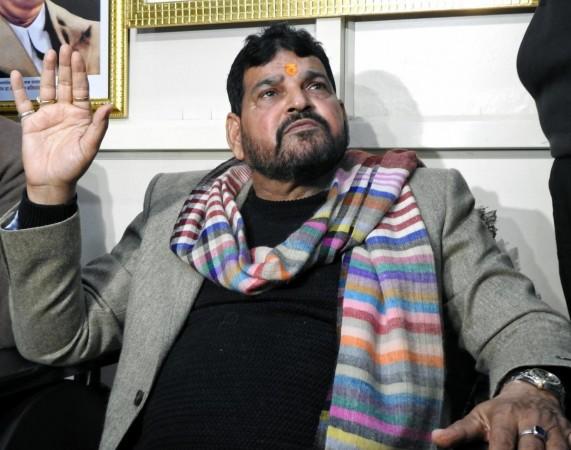 Vinesh's comments come a day after several wrestlers, including Olympic medalists Sakshi Malik, Bajrang Punia, protested against the functioning of the WFI and its president. On Wednesday, Vinesh alleged that Brij Bhushan Sharan Singh and a few other coaches at national camps in Lucknow sexually harassed female wrestlers.
Unsafe situation for women wrestlers: Vinesh Phogat
"If action is not taken, 4-5 women wrestlers will file an FIR in the matter. If this is happening with wrestlers like us, then imagine how safe the situation is for other women," Vinesh said.
"We are getting support from all corners and I request Prime Minister Narendra Modi ji to support us like he has always been supporting the athletes. We will continue to protest till their demands are meant. We are not afraid of Brij Bhushan anymore," she added.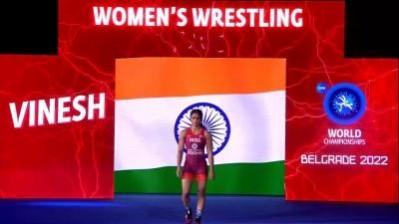 IANS has also learnt that Brij Bhushan Sharan Singh might be asked to resign from the WFI president post on January 22 after an Emergency Council Meeting in Delhi.
Earlier, the meeting between the Sports ministry officials and the delegation of four wrestlers, including Bajrang Punia, Vinesh Phogat and Sakshi Malik failed to yield results as protesting grapplers were not satisfied with the response.
Why dissolution of WFI ?
Speaking to reporters, Bajrang said that they didn't get any ''satisfactory response'' from the ministry and the protest will continue till the Brij Bhushan Sharan Singh-led Wrestling Federation of India (WFI) gets dissolved.
"We not only want the resignation of WFI President Brij Bhushan Sharan, we also demand the federation to be dissolved. If there is only resignation, then it will make its men sit again," he emphasised.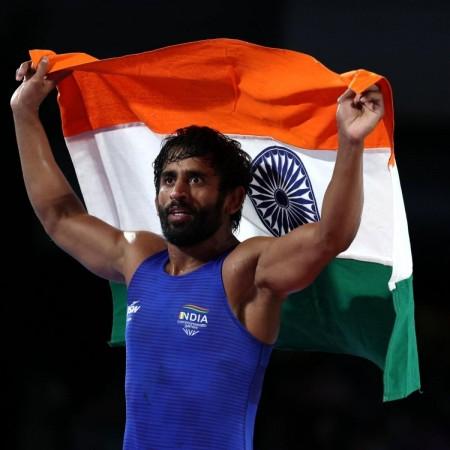 The 28-year-old Bajrang further said that "the whole hub of wrestling is sitting with us and everyone is fighting for their future.
"We have five to six girls with evidence, who are ready to file FIR against the WFI chief on sexual harassment case. If our words are not heard, then we will take the help of the police and also file a case," the Olympic medallist wrestler said.
(With inputs from IANS)