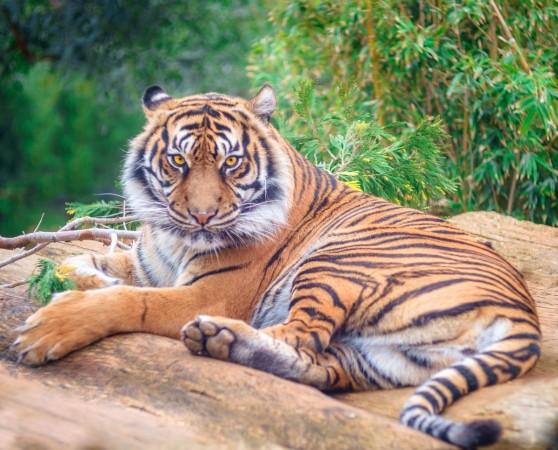 Life had dealt two-year-old Sahebrao a bad hand. His brother had been killed by poachers, he himself was injured by them, and when help finally reached him, he went into renal failure with very little hope of survival.
But Sahebrao has the heart of a tiger. Literally! The big cat fought to survive, and survive he did. He overcame the renal failure, and now the humans around him are working to help him walk properly again.
Sahebrao, considered as one of the largest tigers in India, has been adopted by orthopedic surgeon Dr Sushrut Babhulkar. The kind doctor is now reaching out to his friends and fraternity all across the globe for what could possibly be the first prosthetic limb for a tiger in the world.
His first few years were tough
Believed to have been born in 2010, Sahebrao spent the first two years of his life at the Tadoba-Andhari Tiger Reserve in the Chandrapur district of eastern Maharashtra.
He and his brother got caught in a steel trap set by poachers in 2012. Forest officials rescued them, but could not save Sahebrao's male sibling. Meanwhile, Sahebrao suffered the loss of his left front paw, which had to be amputated.
He was first moved to the Maharajbagh Zoo in Maharashtra's winter capital Nagpur — a city that is called the Tiger Capital of India — and then in 2016 to the Gorewada Zoo, where he currently resides.
Wound healed, but he is still in pain
Babhulkar told IBT India over the phone that it was a recent visit with his family to this zoo, which doubles as a rescue center, that changed everything.
He said that the forest officials were at first reticent about giving out information on the now eight-year-old tiger. He would learn later that they still blame themselves for Sahebrao's limp. "They were sad that they could not save him from poachers," Babhulkar told IBT India over the phone.
He would also learn how Sahebrao had overcome every obstacle life had put in his path and grow to be a 200-kg tiger.
"Then, as we were talking, the tiger started walking towards us. And we saw him limping. He was growling with every step. He was not growling at us. He was growling in pain. This was India's largest tiger, and he was hopping and dragging himself," he said.
Here's a photo Babhulkar posted on Facebook:
That was when he decided to "adopt" the tiger and give it a prosthetic limb — something that is often done for dogs and cats. Among bigger animals, a pachyderm from Thailand became the first to get such a prosthetic in 2016. However, there seems to be no precedent of a tiger undergoing such a procedure anywhere in the world.
Pain needs to be reduced before prosthetic is fitted
Babhulkar told IBT India that now that he has adopted the tiger — something made possible by a recent scheme of the Forest Development Corporation of Maharashtra — the first thing that needs to be done is to ease Sahebrao's pain.
"Once the pain in the limb is reduced, an animal starts putting some pressure on it," he explained. This is when the prosthetic can be fitted.
However, he circled back to the cause of the pain. "It could be one of three things. It could be that the crushed paw had healed in such a way that the nerves had connected in a haphazard way. Or, it could be that the bones in the paw had fractured and not healed well," he said.
It could also be a case of phantom limb, wherein animals — and even human beings — feel pain in parts of their limbs that have been severed from the body," he explained.
Help is expected from around the world

To diagnose and treat the pain, Babhulkar has already reached out to orthopedic veterinarians in Europe and the US.
He is also planning for what needs to be done when Sahebrao's pain subsides. "I have reached out to IIT Powai [the Indian Institute of Technology in Powai, Mumbai], which is famous for its 3D-printing technology," Babhulkar said.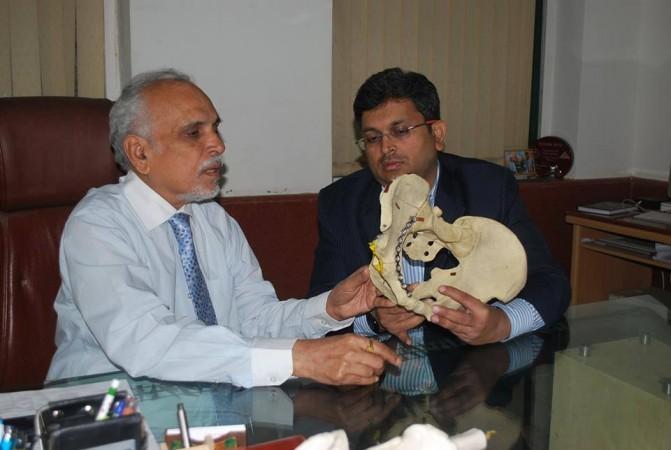 Once Sahebrao is free from pain, something which Babhulkar says will take three to six months, the experts will gather around and decide the nature and details of the prosthesis the big cat will need.
The fate of tigers in India
India has been a natural habitat of tigers for thousands of years, with some estimates claiming that the Panthera tigris — the scientific name of the species — arrived in the subcontinent some 12,000 years ago.
Since then, they have been targeted by a number of people. Hunting them was once a favorite pastime of Indian royalty, and their skin was a highly prized possession, adorning the floors and the walls of the rich and the famous.
It is the largest species of tiger in the world and considered the most majestic of its kind. As a result, poachers have over the years killed tigers for not only their skin but also other parts of the body as their demand in Traditional Chinese Medicine increased.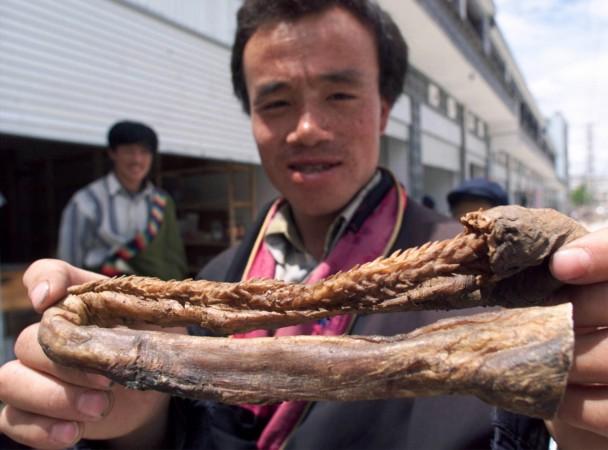 Thus, the world was shocked when it came to light in 2006 that the number of tigers in India was down to a mere 1,400, making it an endangered species. Since then, India has taken every precaution possible to ensure that the tiger population increases. The World Wildlife Fund in 2016 pegged the number of the big cats in India at 3,891.
The number would have been more had it not been for poachers like those whose trap left Sahebrao without a paw. And that is something that Babhulkar rues.
"Sahebrao's is not a congenital problem. It is man-made. We have to recognize that we did it, and we must take responsibility for it," he told IBTimes India.