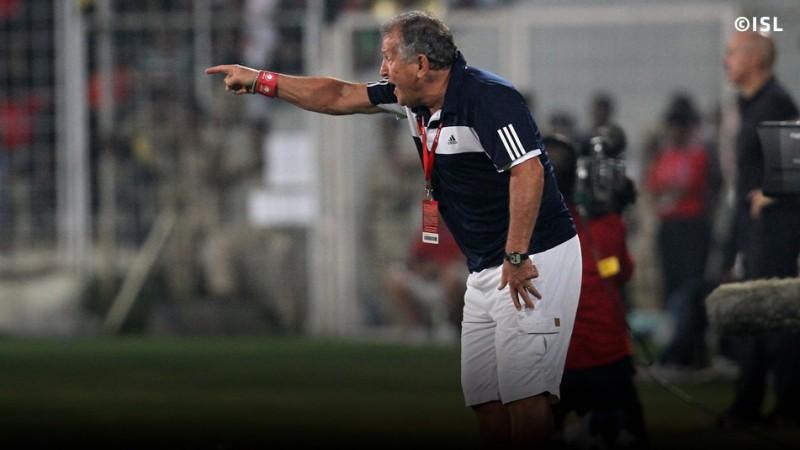 Everything is not well between Indian Super League side FC Goa head coach Zico and Arsenal manager Arsene Wenger, and the Brazilian has hit back at the Frenchman for certain words the latter had used while mentioning the Brazil national side as well as FC Goa's marquee player from last season -- Robert Pires.
Wenger's comments made headlines last year as he praised the start of the lucrative football league in India. The veteran Gunners tactician mentioned that the ISL would take off well, and the French manager's words did indeed turn out to be true.
And the premise for his comments had been based on the signing of former Gunners stars in the last edition of the ISL, which included Robert Pires and Andre Santos (FC Goa), Freddie Ljungberg and Nicolas Anelka (Mumbai City FC), as well as Mikael Silvestre (Chennaiyin FC).
Pires was signed by the Goa outfit as the marquee player for ₹4.05crore for the last edition, and although the star midfielder was expected to deliver much for the side, his age and lack of fitness made it difficult.
"Last year Wenger said Pires was in good condition to play the ISL but we all know what happened on the field. Wenger's words don't hold any weight," Zico told the Times of India.
Wenger had said that India is famous for only 'badminton and cricket', but there was room for another sport to fill in, and that was football. And he sounded hopeful about the ISL.
"If you look at the history of football, it has always become quicker and it looks like it grows everywhere. It's like a virus that multiplies, so I don't imagine that it won't take off," he had said.
"It took a while in the United States but it's now very popular. It faces cricket in India but there's always room for a second sport. There's only really badminton and cricket in India at the moment but there's room for another sport.
"I know that the people there watch the Premier League and I'm convinced that with such a huge population, it will take off."
Wenger was also critical of Zico's national side Brazil after their not-so-memorable outing in the FIFA World Cup last summer, where they finished in the fourth place, after being tagged as the favourites.
The Arsenal boss told that the Selecao are not anymore the team to fear, as they are just a shadow of what they have been. He said: "They don't produce great players anymore..."
And this wasn't well received by the Brazil legend.
"Nobody should give importance to what Wenger says about Brazilian football. He can speak about French football," said Zico.