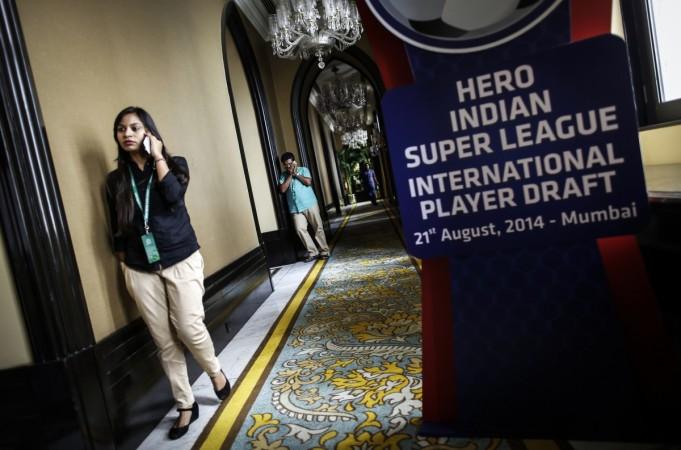 The big announcement was made by the Football Sports Development Ltd (FSDL) - the promoters of ISL – on 22 July, as a recognition of the Western Indian state's 'passion for football'.
"We felt it would be apt to award the ISL 2015 finale to Goa as an ode to the state's passion for football. The fun–loving, football–crazy Goa will be a perfect destination for Indian football's greatest party," Nita Ambani, Founder & Chairperson, Football Sports Development Limited, said in a statement.
"Indian Super League is delighted to offer an exciting blend of football and festive spirit in celebration of the beautiful game."
There is an expectation that fans will turn up in huge numbers at the stadium this year unlike last year when they disappointed with their lukewarm response.
It may be recalled that after an initial good start to the ISL last year that saw nearly-full stands, the Fatorda Stadium saw a huge fall in the number of spectators in the subsequent matches.
The scenario during I-League 2014-15 season was no different. With very-little to no-crowd-at-all, many football fans and experts had wondered as to what was preventing football fanatics in Goa to fill the stands on matchdays, despite the fact that the venue played host to three I-League teams - Dempo SC, Salgaocar FC, and Sporting Clube de Goa.
Having said that, it must be said in all fairness that the Nehru Stadium in Fatorda also saw several fans spend an entire night outside the venue in the hope of grabbing tickets for FC Goa's home matches, particularly the semi-final last year (against Atletico de Kolkata).
However, with responsibility comes accountability, and Goan fans know that well.
Francisco Mendes, an FC Goa fan, said that head coach Zico will have to shoulder greater responsibility than before to lift the title in front of the home crowd on the D-Day.
"I don't think FC Goa has any other option. They must make it to the final, and win," said Francisco to The Times of India.
"Goa hosting the final is a big advantage for FC Goa. We will have one hand on the trophy if we can go through the league stage," said another fan Ashlesh Ajgaonkar.
"As fans, we are all motivated. This announcement will boost FC Goa's chances of not just making it to the final at home but also emerging champions for the first time," commented FC Goa Fan Club member Clayton Layton.
The ISL 2014 final was attended by a high-capacity crowd at the DY Patil Stadium in Mumbai. And this year, the organisers would be expecting a similar response.
Goa host the first match of the ISL 2015 on 4 October, when the hosts take on Delhi Dynamos.