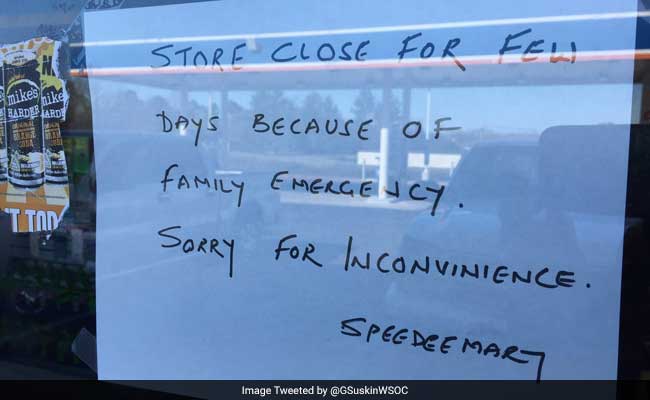 An Indian-origin businessman Harnish Patel was shot outside his home in South Carolina on Thursday night at around 11:24 p.m. local time, media reports state. The killing comes shortly after Indian engineer Srinivas Kuchibhotla was killed last week in the United States in a hate crime.
Reports state that Patel had closed his shop at night and was heading home when he was shot dead right outside his house in Lancaster.
In Donald Trump's era, here are instances of violence against the Indian community
The local officials, however, have said that they do not believe Patel was a victim of hate crime and investigations into his death are still ongoing, The Herald reported.
"I don't have any reason to believe that this was racially motivated," County Sheriff Barry Faile said on Friday.
Reports state that there was a lot of anger over Patel's killing as he was considered an important member of the community and was a kind person who treated his customers as friends and actively assisted law enforcement, Local WSOCTV reported. Patel's office was very close to the Sheriff's office and deputies often frequented the store.
Patel is survived by his wife and a child in elementary school, who were at home when he was killed.
The killing of the Indian man comes two days after US President Donald Trump had condemned the killing of Kuchibhotla and deemed it as "hate and evil."
Kuchibhotla, 32, was shot dead last Wednesday in a Kansas bar by a man who shouted "Get out of my country" before opening fire. The incident also injured another Indian Alok Madasani, who was with the victim at a bar, and an American, Ian Grillot, who tried to stop the shooting.
The assailant Adam Purinton, a white and a former Navy SEAL, was arrested and charged with murder. Purinton reportedly said that he had thought the two Indians sitting at the bar were Iranians before he shot at them.
"Last week's shooting in Kansas City, remind us that while we may be a Nation divided on policies, we are a country that stands united in condemning hate and evil in all its forms," Trump has said in his State of the Union address to the joint session of the Congress on February 28.