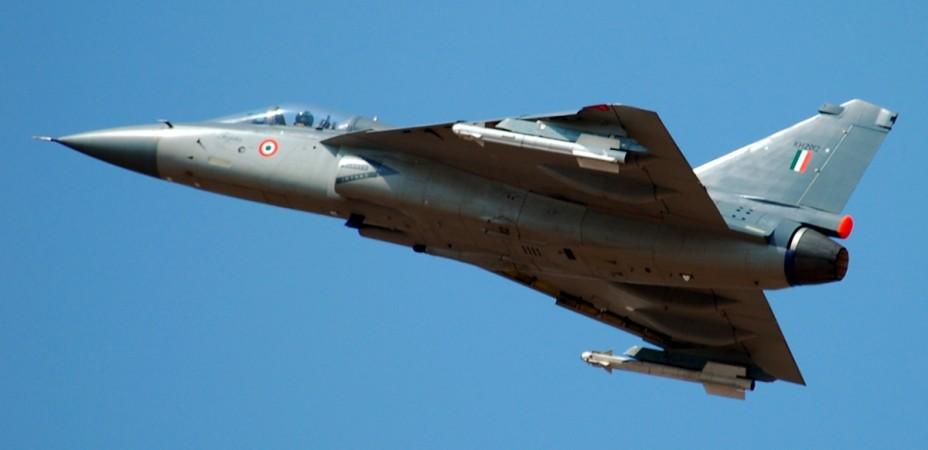 The Indian Air Force (IAF) on Wednesday has placed orders for 83 Tejas Mark-1A Light Combat Aircraft (LCA) with the government-run Hindustan Aeronautics Limited (HAL).
According to media reports, an HAL official said that the Request For Proposal (RFP) includes 73 Mark-1A upgraded versions and 10 trainer versions of the LCA.
Though the procurement for the 83 aircraft at a cost of Rs 50,025 crore had been approved by the Defence Ministry's highest decision-making body— the Defence Acquisition Council (DAC)— in November 2016, the RFP will help in the finalisation of the mega deal.
The state-run aerospace company is likely to respond to the proposal in three months, following which the final deal will be signed by May 2018, said a media outlet.
Why does the IAF want additional jets?
The latest order if delivered will help the IAF in combating the depleting strength of fighter jets in its squadron, which currently has only 33 fighter aircraft.
According to Deccan Chronicle, 14 squadrons of the MiG 21, MiG 27 and MiG 29 will be decommissioned in the next 10 years which will bring down the fighter squadron strength to 19 by 2027.
By 2032, three more jets will retire.
Moreover, the procurement will add more teeth to the air force front as the Mark-1A version of Tejas will have additional improvement as compared to the earlier model, mid-air refuelling system, updated internal Radar Warning Receiver (RWR) and an AESA radar.
"Tejas is a four-and-half generation world class fighter jet. There is no doubt about it. We can improve its various parameters. We are proud of Tejas. Every Indian will be proud of it. We will ensure enhancement in its quality and performance HAL Chairman and Managing Director T Suvarna Raju told PTI.
Raju also added that the latest version of the Tejas fighter jets would be able to serve its purpose for a minimum 30 years just like any other frontline combat aircraft.