From Mithali Raj to Harmapreet Kaur, from highly-rated stars Ekta Bisht and Poonam Yadav to the veteran Jhulan Goswami, the India women's cricket team definitely have their work cut out as the Women's Cricket World Cup gets under way on Saturday, June 24.
India Women are currently fourth as per the latest ICC rankings, behind the toppers Australia Women, England Women and New Zealand Women.
It's clearly a tough task for the Indian women's team as they get set to clash against these strong sides to give us all plenty of reasons to smile. Our expectations remain high, however. We will tell you why.
Being the numero uno team in Asia is one achievement that the India women's cricket team has already bagged. That said, the journey they embarked on towards the tournament remained thoroughly impressive.
Milestone women still the show-stoppers
As mentioned above, from Mithali to Jhulan, the India Women's Cricket team is star-studded, with a proper balance of experience and youth.
Mithali Raj: The 34-year-old player, who made her debut in 1999, is the highest capped Indian women's cricket team player ever, with 177 ODIs under her belt.
She has also captained the national team in as many as 100 matches, which is another record.
She has a total of 46 ODI fifties to her name, so far — yet another record.
Jhulan Goswami: The 34-year-old cricketer, hailing from the Nadia district in West Bengal, recently became the highest ever wicket-taker in ODI cricket. She has taken a total of 185 wickets so far.
She is also the highest-wicket taker in the history of women's cricket, with a total of 275 wickets (Test, ODIs, T20s).
She is also the second-highest capped player in the India Women's Cricket team, behind Mithali, with a total of 155 ODIs so far.
The ICC Women's World Cup 2017 warm-up games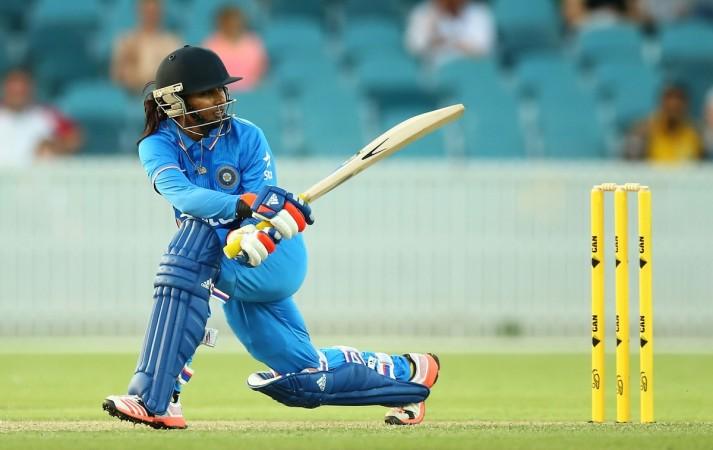 Mithali led from the front in a brilliant way as she scored 85 runs to help her team register a 109-run win against Sri Lanka Women in Chesterfield on Wednesday, June 21. She was helped by Poonam Raut, who also looked brilliant during her 69-run knock.
Left-arm orthodox bowler Rajeshwari Gayakwad, meanwhile, took four wickets in the ODI match from just seven overs, giving a signal to each and every team in the competition about the solidity in the India Women's cricket team line-up.
Their first warm-up match of the competition against New Zealand Women, however, turned out to be a big defeat. The Indian batting unit failed completely against the third-ranked side.
India's comeback in the second warm-up match has definitely turned attention, but truth be told, it is consistency at the end of the day that will matter the most.
Recent ODI form and past World Cup records
India have won 16 of their 17 ODI matches in recent times.
It all started with whitewashes of Sri Lanka and West Indies in respective ODI series at home in 2016.
Thereafter, India Women won the ICC Women's World Cup Qualifier after defeating South Africa Women in the final at Colombo on February 21 2017.
Following that, India Women won the Women's ODI Quadrangular Series in South Africa, after defeating the hosts, yet again, in the final on May 21 2017.
Past ICC Women's World Cup records:
Total participations: Nine occasions
Best result: Runners-up in Women's Cricket World Cup 2005 in South Africa