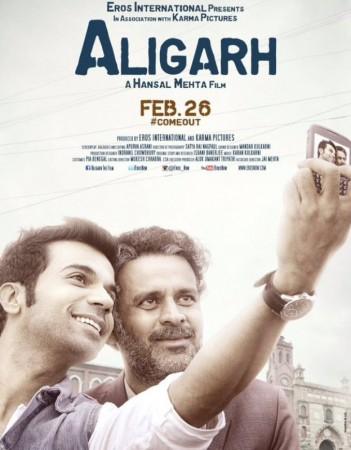 When it comes to gay characters on screen, it is only Bollywood that has portrayed these characters, mostly with clichés, in its films. In the West, however, apart from films, TV shows with LGBTIQ characters have become mainstream. Cucumber, Easy, Banana and Transparent are some TV series that are widely watched across the US and Europe. But is India ready for such shows?
Fashion choreographer and activist Sunil Menon, who founded Sahodaran (an organisation working for the rights of men seeking men), says that Indians are not ready for shows that revolve around LGBTIQ characters. "It won't be accepted because people will say it's against 'our culture'. There will be controversy around the show for sure," he adds.
One of the main obstacles as seen by some is the attitude in society towards the LGBT. And with the country still not throwing out Article 377, the road has not been a smooth one. The stigma and misconceptions attached to the community are quite widespread despite growing awareness about them in urban India. Moreover, coming out in India is not easy especially with the parental reaction towards homosexuality.
Members of the LGBTIQ community don't have it going easy but entertainment is one field where they have been accepted. However, it comes with its own set of challenges. Equal rights activist Harish Iyer states: "The biggest challenge is that we are either victims or we are a cause. We are not seen as human beings who love differently. As far as facing the camera goes, it is not a hidden fact that there is an immense amount of casting couch-ness that happens. Gay men are seen as easy victims of sexual assault. Just because we like men, doesn't mean we will roll over the hay with every man."
A handful of films like Fire and Aligarh did revolve around gay characters but most show an LGBTIQ person mockingly or in a clichéd role like a stylist. Bobby Darling, for instance, is a transwoman actress who is perhaps one of the most known members of the LGBTIQ community in India.
Iyer explains: "I may or may not like Bobby as a person. But as far as his effeminacy goes, Bobby is as much a part of my community as everyone or anyone else. That person has the guts to live their life independently and unabashedly though different I don't want the media to stop showing Bobby Darling or people who are effeminate and over the top like her. They are 'us'. But I just hope that the media also shows other men, who are lawyers, chartered accountants, delivery men, compounders, doctors who also are a part of our community. We are not monochrome. There is no gay stereotype. And there is no single prototype. We are as diverse. The only stereotype that exists is 'normal'. And normal is the biggest stereotype."
Some regional Indian TV serials have had transgender or gay characters but they have been at the periphery rather than the focus. Iyer adds: "There was Maryaada, a serial on Star Plus that had actress Mona Ambegaonkar playing the Haryanvi mother of a gay son. Her son was in love with another man and it was explicitly mentioned so. There was no hush-hush and no cover up there. Also, there have been programs on MTV that have focused on gay relationships. I am sure that India is open for LGBTIQ characters; however, I am not so optimistic about the people leading our country and those who control policy. I don't think they are open enough to see a real open-minded and free-spirited India."
So, will repealing Article 377 pave the way for the society to be more accepting for TV shows or movies around the LGBTIQ community? "Changing the law does not mean that mindset will change," emphasises Menon. "People live in fear that if Article 377 goes, then the LGBTIQ community will come crawling out of the woodworks! They think the moral fabric of society will be lost."
Though many people across India may not be ready to accept the LGBTIQ community and their lives as normal as everyone else's, a change is slowly creeping into Indian society. And a TV series revolving around a gay character (s) may be a risk, but it would set the ball rolling for the change.