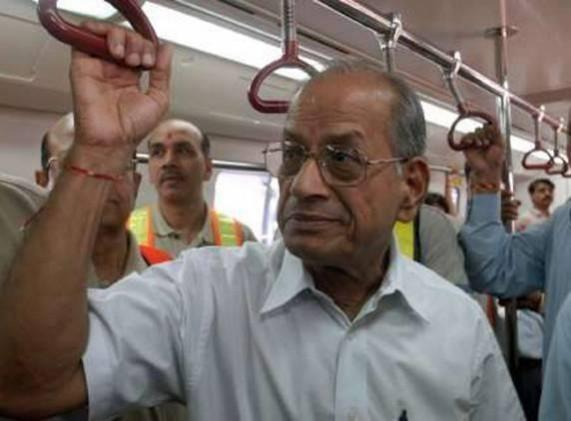 When the Prime Minister Office (PMO) excluded the 'Metro man' E Sreedharan from the list of 13 dignitaries suggested by the Pinarayi Vijayan-led LDF government in Kerala to share the dais with the Prime Minister Narendra Modi at the inaugural function of the Kochi Metro, nobody could have thought it was a well calculated and deliberate move by the BJP.
His name may have later been added after the Kerala CM wrote to the PMO, reports suggest that the BJP-led NDA is considering E Sreedharan, the top advisor to the Delhi Metro Rail Corp that has constructed the Kochi Metro as the candidate for the presidential seat. Both the NDA and Congress-led camps are on the lookout for a candidate acceptable to their respective camps.
A report by India Today, citing sources, has it that the sidelining of E Sreedharan from the list of dignitaries on the stage was done deliberately as they considered it inappropriate for the PM to share the dais with the person whose has already been chosen to be the presidential candidate of the party. Although E Sreedharan's name has been doing the rounds, the BJP has kept a stoic silence on the matter and so too is the Congress on their choice of the candidate for the upcoming presidential elections.
"In fact, there is a strong probability of Sreedharan being nominated as the ruling BJP-led NDA's candidate for the president's post in the July 17 election. It would be improper if he is seen sitting with PM Modi and Union Urban Development Minister M Venkaiah Naidu on the dais just days before the name of the NDA candidate is announced. Moreover, PM Modi maintains distance with the person he has to push up," the publication quoted sources as saying.
From the BJP-led NDA camps, names like Union ministers Venkaiah Naidu and Sushma Swaraj;Thawar Singh Gehlot, Mohan Bhagwat and Jharkhand Governor Draupadi Murmu have emerged. The list on the Opposition camp includes the likes of Sharad Yadav, former West Bengal governor Gopalkrishna Gandhi and the former Lok Sabha speaker Meera Kumar.
The process for filing nominations for the election of the fourteenth President of India was recently opened by the Election Commission of India with the list of nominated candidates expected before June 28. The election is slated for July 17 with the formal results announced on July 20.