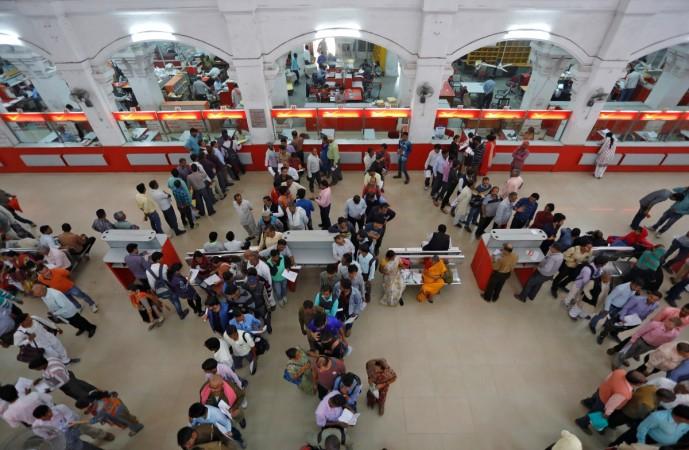 Union Finance Minister Arun Jaitley on Monday, January 30, launched operations of India Post Payments Bank (IPPB) as two pilot branches at Raipur and Ranchi through video conferencing from New Delhi.
All 1.55 lakh post offices, including 1.39 lakh of the rural post offices, will be mapped to IPPB branches. IPPB will also usher in state-of-the-art internet and mobile banking platforms, digital wallets and use innovative and emerging technologies to catalyse the shift from a cash dominant to a less cash economy.
Speaking on the occasion, Jaitley said that about 650 IPPB branches will be opened by September and that will have a multiplier impact as far as banking in India is concerned. He said, with IPPB, doorstep banking will no longer remain a mere slogan, but will become a reality due to huge the postal network in the country.
"Financial inclusion is critical for socio-economic development of the country, but there are significant gaps in this area and a large proportion of the country's population remain unbanked or under-banked," Jaitley said.
"IPPB will effectively leverage the ubiquitous post office network with its pan-India physical presence, long experience in cash handling and savings mobilisation, backed by the ongoing project of IT-enablement, to bridge this gap in financial inclusion," he added.
In his address, the Minister for State (Independent Charge) Information Technology and Communications, Manoj Sinha, commended the hard work done by the Department of Posts in setting up India Post Payments Bank.
He hoped that the organisation will work to take the benefits of government schemes and financial services that are not easily available in rural areas to customers across the country and to the marginalised population in urban and rural areas alike. "The objective of IPPB will be public service rather than promoting commercial interests," he added.
Department of Posts Secretary BV Sudhakar said that IPPB is widely expected to be a game changer for financial inclusion in the country as the USP of this initiative is doorstep banking, particularly in rural areas.
As mandated by the Reserve Bank of India, IPPB would focus on providing basic financial services such as all kinds of payments; including social security payments, utility bill payments, person to person remittances, current and savings accounts up to a balance of Rs 1 lakh, distribution of insurance, mutual funds, pension products and acting as business correspondent to other banks for credit products especially in rural areas and among the underserved segments of the society.