As China inches ahead with the flight testing of its first fifth-generation J-20 stealth fighters, India is reportedly mulling over the option of making better of its rock-steady friendship with Russia by buying its off-the-shelf Sukhoi T-50 (also known as PAK FA) stealth fighter.
A recent report in the Economic Times quoted a top official of ministry of defence as saying that India has kept all the options on the table. That includes possibility of India buying about 60-65 jets off-the-shelf to joint production of the most advanced stealth fighter jet in Russian aircraft inventory.
The official also suggested the possibility of Indian Air Force pilots flight-testing the Russian stealth bomber as it hopes to break the logjam involved with the Indo-Russian collaboration on fifth-generation fighter aircraft (FGFA) project and to assess the capabilities of the new jet ahead of the state visit by Prime Minister Narendra Modi to Moscow in December 2015.
With India foreseeing the induction of these advanced stealth jets by 2020, there has been no much movement on the FGFA programme since it was inked in 2007. Originally, India was expected to have about 200 jets, which later came down to 127. A recent report in The Tribune pointed towards India cutting it down to 65 jets or 3 squadrons strong.
[ALSO READ: IAF to Opt for Fewer Russian Stealth Fighter Jets]
Sukhoi PAK FA T-50 is comparable with American F-22 'Raptor' in many parameters. Indian Air Force is in need of one such aircraft that combines stealth, ability to super-cruise, super-manoeuvrability, combat avionics and integration of multi-sensors.
Since the FGFA programme will take time to take off, buying T-50 stealth jets will be a stopgap arrangement, giving the state-run Hindustan Aeronautics Limited (HAL) time to test and manufacture the aircraft in India. India is seeking 43 improvements in T-50 suiting Indian conditions.
Additionally, with the US and Europe imposing sanctions on Russia over its alleged involvement in Ukraine crisis, Moscow is reportedly looking to "compress" the delivery time from the initial 94 months to 36 months.
This comes as India has scrapped its MMRCA (medium multi-role combat aircraft) project and opted for only 36 Rafale fighter jets from France through the government-to-government route. India is still struggling to get the indigenous fourth generation fighter aircraft, Tejas LCA fully operational.
[ALSO READ: Russia Partners with Reliance Defence for Kamov 226T Manufacturing; Promises Mi-17V-5 Choppers by 2015 End]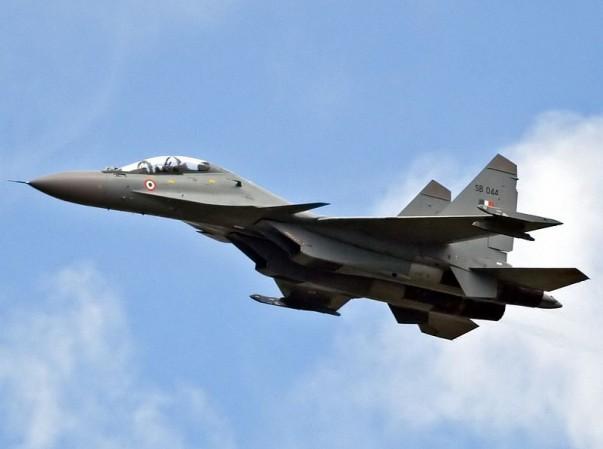 Meanwhile, India is reportedly looking for collaborating with Russian companies in modernising its SU-30MKI aircraft (NATO reporting name, Flanker-H), the most advanced multirole air superiority fighters with the IAF.
This also follows recommendation by the Russian defence ministry to make upgrades to its fleet of SU-30SM aircraft. The upgraded aircraft will be featuring improved avionics, radar and engines.
Russia has shared a special place with India, apart from being its special strategic partner, though recent media reports suggested that Russia was endearing itself to the Pakistan Army and the civilian government.
Reports suggested the possibility of it exporting its latest Su-35 fighter jets after having agreed to sell multirole Mi-35M attack helicopters. But a recent statement from the Russian embassy has cleared doubts of the country taking decisions that are detrimental to the security and safety of India.
"Time and again, the Russian leaders have stated at the highest level that Russia will never take any steps detrimental to the security and safety of our special and privileged strategic partner? India, or the security structure in the South Asian region, or any other region for that matter," the statement said, reported PTI (via Zee News).
"This assurance is fully valid today as it was valid yesterday. This is the guideline of our President's foreign policy concept," it said.
"As regards the newspaper report from Nizhni Tagil, it is a sheer case of overstatement by the agency, on the one hand, and of overreaction by a section of the Indian media, - on the other," it added.
According to estimates provided by the Russian Federal Service for Military-Technical Cooperation, Russia delivered $4.7 billion worth of weapons and military hardware to India in 2014.