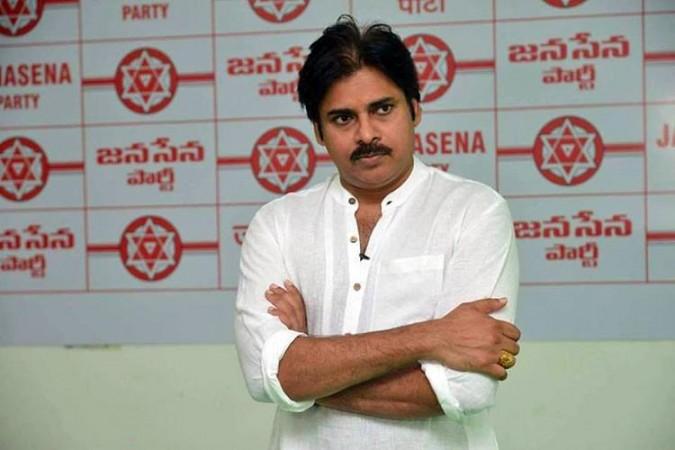 Ram Gopal Varma, who returned to Twitter on Tuesday, January 2, has visibly targeted Pawan Kalyan. He has now expressed his views that it is the question of the Tollywood Power Star's prestige to contest in the next assembly elections after Rajinikanth forayed into politics.
According to the filmmaker, Pawan Kalyan fans might get a feeling that his lacks courage like Rajinikanth and it would be an "insult" to the Telugu people. He posted, "I wish @PawanKalyan will contest all seats in AP like @superstarrajini doing in TN ..if he doesn't do, PK's fans will feel he doesn't have guts like Rajinikanth ..it will be an insult to telugu people's prestige if our Superstar has lesser guts than the Superstar of Tamil people."
"If @PawanKalyan doesn't with guts contest in each and every seat of AP, both his fans and all telugu people will feel he's just a very ordinary star and not a SUPERSTAR like @superstarrajini of the Tamil people," he ended.
It is a well-known fact that Ram Gopal Varma is not in good terms with Pawan Kalyan. The filmmaker has mocked the Power Star on numerous of occasions.
It took an ugly turn after Ram Gopal Varma mocked the failure of the Power Star's Katamarayudu, while commenting on the actor's three marriages.
RGV said: "I heard Hollywood's Disney,Fox nd Miramax are desperate to sign him after seeing KR but he only wants to power himself with the Sena of Jana. 3 wives dint see KR cos they know 30 times more what KR is telling 300 times nd not telling 3000 times .dint understand cos am watching orn."
Pawan Kalyan, who always ignored his comments, finally lost his patience and said, "He is more than 50 years old and his daughter is also married. But even at this age, he says that he is collecting porn films. What do I talk about such a person?"
The Tollywood's Power Star formed his own political party called Jana Sena a few years ago and had extended support to the BJP-led NDA in last Loka Sabha elections, although he did not contest in the elections. However, the actor has expressed his desire to contest in the next elections.