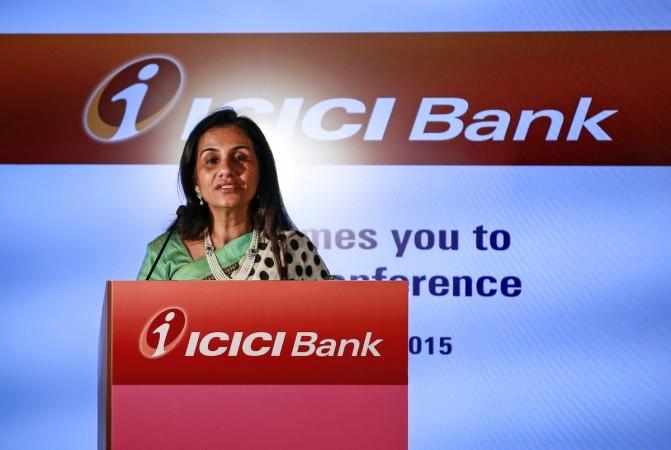 The ball now lies in the Reserve Bank of India's court which may decide Chanda Kochhar's future as the head of the country's largest private sector lender -- ICICI Bank.
According to PTI, Union finance ministry is of the view that it is not their role to look into the affairs of ICICI Bank but the RBI could look at allegations heaped against the bank's MD and CEO.
Kochhar is facing allegations of nepotism and corruption over loans to Venugopal Dhoot-led Videocon Industries. Dhoot is the founder, chairman and managing director of Mumbai-based Videocon Industries.
According to reports, Kochhar's husband Deepak Kochhar had formed a joint venture with Dhoot for a business dealing in renewable energy and he gained full control of the venture after Dhoot's exit.
The questions of propriety and conflict of interest are being raised as the transfer of the company to Deepak happened 6 months after Videocon received a loan of Rs 3,250 crore from ICICI Bank.
These allegations have raised concerns over corporate governance and ethics at one of the top Indian lenders.
The board of ICICI Bank is divided over whether to ask Kochhar to step down as government authorities investigate allegations of impropriety over loans granted to Videocon Industries, Bloomberg reported.
The board of the private sector bank may meet as early as this week to consider its next course of action, Bloomberg added. Kochhar's current tenure as the MD and CEO is set to end on March 31, 2019.
The Central Bureau of Investigation has initiated a preliminary inquiry into the matter to check any wrongdoing, while other agencies, including the Enforcement Directorate, are also investigating the case.
ICICI Bank did not immediately respond to a request seeking comment by International Business Times India.