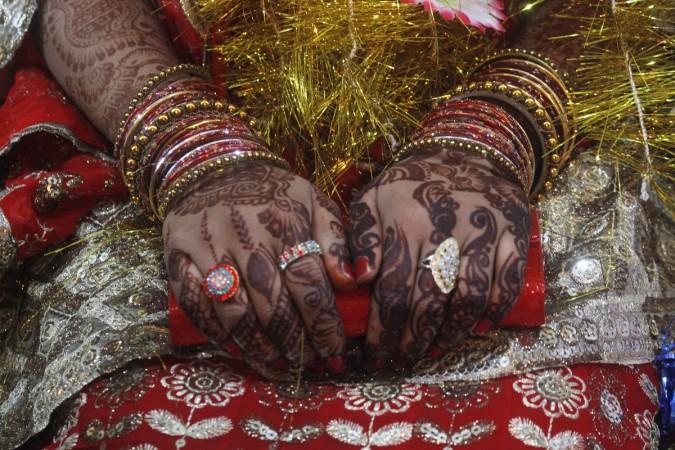 The 2015 Indian Administrative Services toppers, Tina Dabi and Athar Aamir Ul Shafi Khan, tied the knot at Pahalgam in Jammu and Kashmir Saturday (April 8).
Dabi had secured the first spot in the Union Public Service Commission (UPSC) exam, while Khan had secured the second spot.
The couple solemnized their love at Pahalgam Club. After the wedding ceremony, they also visited Devepora Mattan, the ancestral village of Khan, in Anantnag, Times Now reported.
Twitter was abuzz with the wedding pictures of the couple.
Here's how their love story began
Dabi and Khan had met for the first time during a felicitation function organized by the department of personnel and training (DoPT) in New Delhi in May 2015. "For him, it was love at first sight," Dabi was quoted as saying by The Times of India.
Their relationship, however, had to face a lot of hurdles. "There have been a lot of comments attributed to me falsely. Then there are comments that are anti-caste, targeting reservations, religion. It's as if I have committed a crime by falling in love with someone who is not the same religion or caste as me," Dabi said.
"At times, things do become offensive. I then wonder if I should be active on social media and confront such stuff. But then I tell myself that I don't have to prove anything to anyone, TOI reported," she added.
Ultimately, love triumphs hatred as the couple tied the knot, leaving well-wishers with wonderful pictures from the wedding ceremony.
Here are the pictures:
Rajasthan cadre IAS Tina Dabi & Athar Amir Khan got married in South Kashmir's Anantnag district before grand reception planned in Delhi.

Athar hails from Devipora Mattan in south Kashmir Anantnag district and Tina Dabi hails from Dehli. pic.twitter.com/Ryoo6RIqQh

— Yogesh Sagotra ✈ (@JournalistJmu) April 9, 2018