Akshay Kumar's new Vimal ad didn't sit well with people on social media. Khiladi Kumar is seen in the latest Vimal promo along with Shah Rukh Khan and Ajay Devgn, almost a year after he had apologised for being a part of the brand. An unseen video doing the rounds shows Akshay, Ajay and SRK promoting the brand through an ad. It was in April 2022 that Akshay had stepped down as the brand ambassador owing to massive backlash on social media.
Akshay's statement back then
"I am sorry. I would like to apologise to you, all my fans and well-wishers. Your reaction over the past few days has deeply affected me. While I have not and will not endorse tobacco, I respect the outpouring of your feelings in light of my association with Vimal Elaichi," Akshay had stated.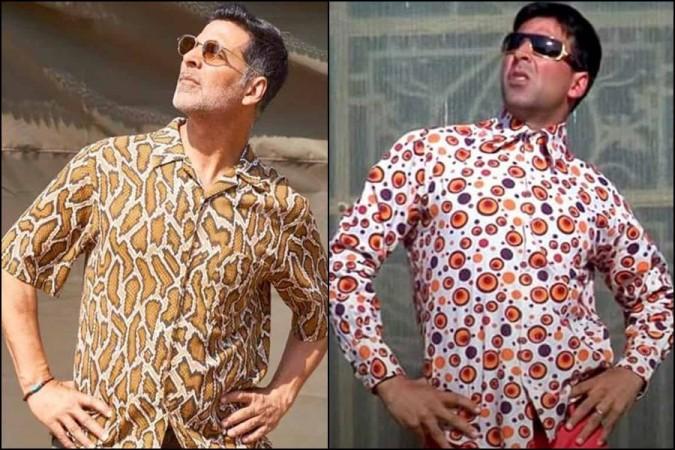 "With all humility, I step back. I have decided to contribute the entire endorsement fee towards a worthy cause. The brand might continue airing the ads till the legal duration of the contract that is binding upon me, but I promise to be extremely mindful in making my future choices. In return I shall forever continue to ask for your love and wishes," he had added.
The Claim:
A new, unseen Vimal ad featuring Akshay Kumar, Shah Rukh Khan and Ajay Devgn has been doing the rounds on social media. Many have called out Akshay Kumar for coming back to promote the brand as the brand ambassador despite steeping down last year.
Netizens are furious with Akshay's decision to allegedly return. "He's such a hypocrite," wrote one user. "Cancel his Indian citizenship," another user wrote. "With nothing working for him as far as films are concerned , Vimal is his only bet," a social media user commented. "Shameless all these 3 stars. Sad public follow them blindly," another user commented.
"They already know what happens. Either they don't have a choice or they don't care for real the bad impact on audience. But we should make a conscious choice not to buy, simple! No matter who endorses. No blaming others," read one more of the comments.
Fact check
International Business Times couldn't verify the time of when the ad was shot or aired, but Akshay Kumar himself took to social media to bust the myth. The actor has revealed that it is an old advertisement and the actor isn't back with the brand after publicly stepping down. He added that legally the brand can continue to run the ad for one more month.
"'Returns' as ambassador? Here's some fact check for you Bollywood Hungama, if by chance you are interested in things other than fake news. These ads were shot on 13th October, 2021. I have not had anything to do with the brand ever since I publicly announced the discontinuation of the endorsement. They can legally run the already shot ads till the end of next month. Chill and do some real news," Akshay tweeted.
Claim reviewed :
Akshay Kumar back in Vimal ad
Claimed By :
Social media

.
Fact Check :
False